Music / Premieres
Video Premiere:
The Sunken Sea - Is It Living?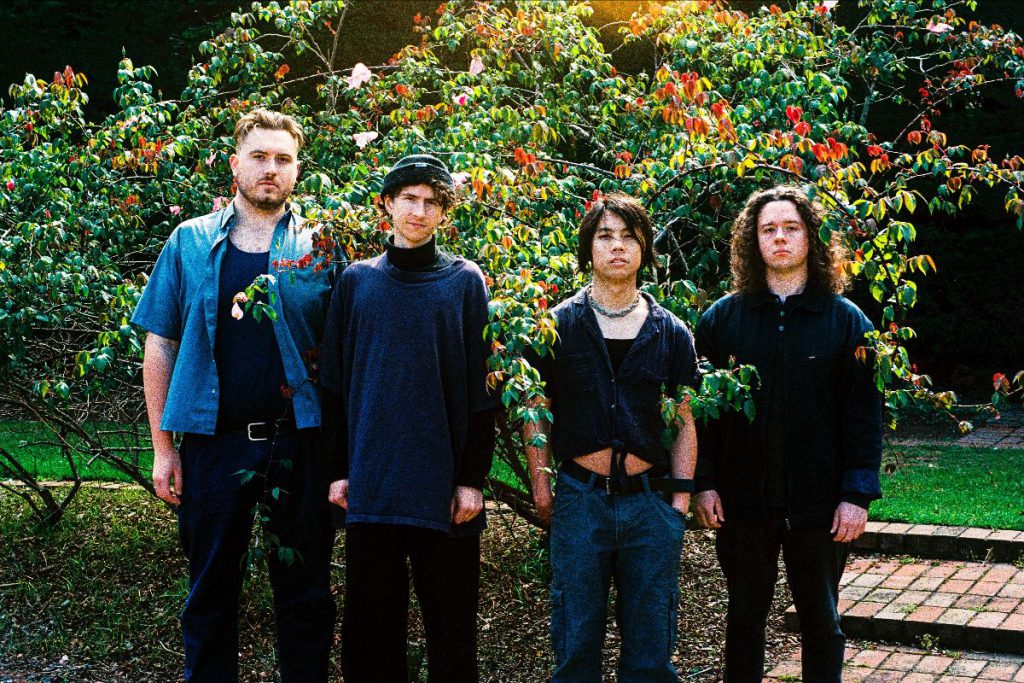 Back with one more tune before taking an extended break, Melbourne quartet The Sunken Sea have today shared 'Is It Living?', a turbulent and compelling moment of dizzying art-pop that elegantly consolidates the group's expansive sound over these last six years.
A year on from the release of their previous EP After The Heat, The Sunken Sea have returned today with 'Is It Living?', a new single that signals a pause on the group's six year run of cloudy and incisive music making before bandleader Dougal James relocates overseas. The press release around this single tells us "this tune is the culmination of the band's last six years honing their craft in Melbourne", and we can undeniably hear that. Dougal's rich baritone vocals are as sharp and assured as ever, the chugging rhythm section is perfectly balanced between agitated and focused, and the swirling soundscapes that have always framed The Sunken Sea's music now feel at their most nuanced and evocative.

Speaking about the track, Dougal shares "I wrote the song during the blurry times mid-pandemic when we were constantly in and out of lockdowns, with restrictions expanding and contracting our lives. I was back at work intermittently, and trying to nurture some semblance of a love life amidst all of it. I felt hopeless as I struggled to connect with people, striving to draw meaning out of an exhausting work schedule that collided with brief moments of joy. I was tired, and my rusty social skills and lockdown-melted brain led me to feel bitter, like my life was tumbling out of my control. I was either at work, or locked inside at home when some new strain of COVID-19 burst onto the scene. The central premise of the song is that unfinished, unanswered question repeated in the outro: "Is it living if I wanna...?". The weight of my unfulfilled desires was so great that I couldn't even put a name to them. In its repetition, that question becomes a sort of liberation from the doldrum; a small step towards taking the reins and acknowledging that I can carve fulfilment out of the myriad duelling pressures of life in a world of accelerated contrast and chaos."
'Is It Living?' is out everywhere today. Catch The Sunken Sea launching the single on Thursday November 3rd at The Gasometer with Fenn Wilson, Mantell and Bellhop - grab a ticket
here
.