Music / Premieres
Premiere:
Squid Nebula - Sunflower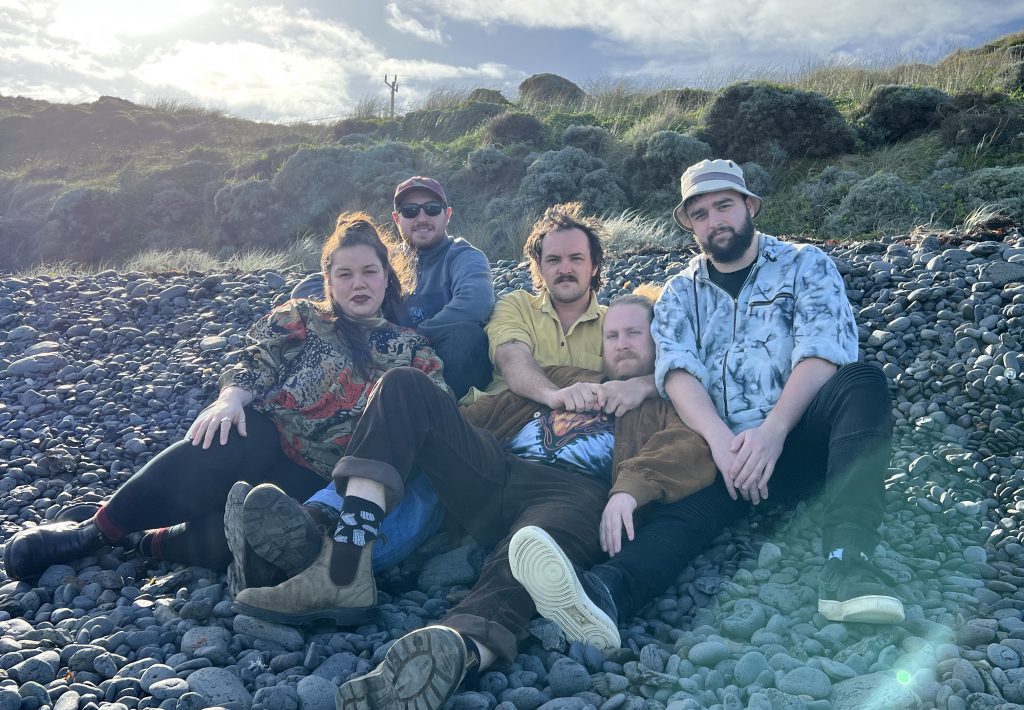 Back with their first new music in two years, Naarm/Melbourne psychedelic-soul powerhouse Squid Nebula have returned with 'Sunflower', a glorious dose of sunny psych-pop that invites us into the evocative world of their forthcoming debut album.
Following on from the release of their Connectivity EP in 2020, Squid Nebula are back with the first glimmers of their forthcoming debut album From Here To You today. Trading in the disco atmospheres and funk tinges of the previous release for something a little more serene and subtle, 'Sunflower' immediately feels rich with colour as it blossoms open.

As always with Squid Nebula, the track comes loaded with soul, as vocalist Bumpy's stunning vocals run rings around the waves of shimmering guitars and curious bass. You may not catch it from the outset, with its laidback charm and woozy rolling grooves, but 'Sunflower' also introduces the concept of the forthcoming album which is to depict the ending of the world across nine tracks. If this is what the end of times sounds like, sign me up.

Fittingly, the band share "we wanted to make something that was equally as evocative as it is joyous and danceable - something you could sit down and listen to start to finish just as easily as you could dance to in your back shed at kick ons."
'Sunflower' is out in all the usual places today.