Music / Premieres
Premiere:
Smooch - A Force To Be Rockin' With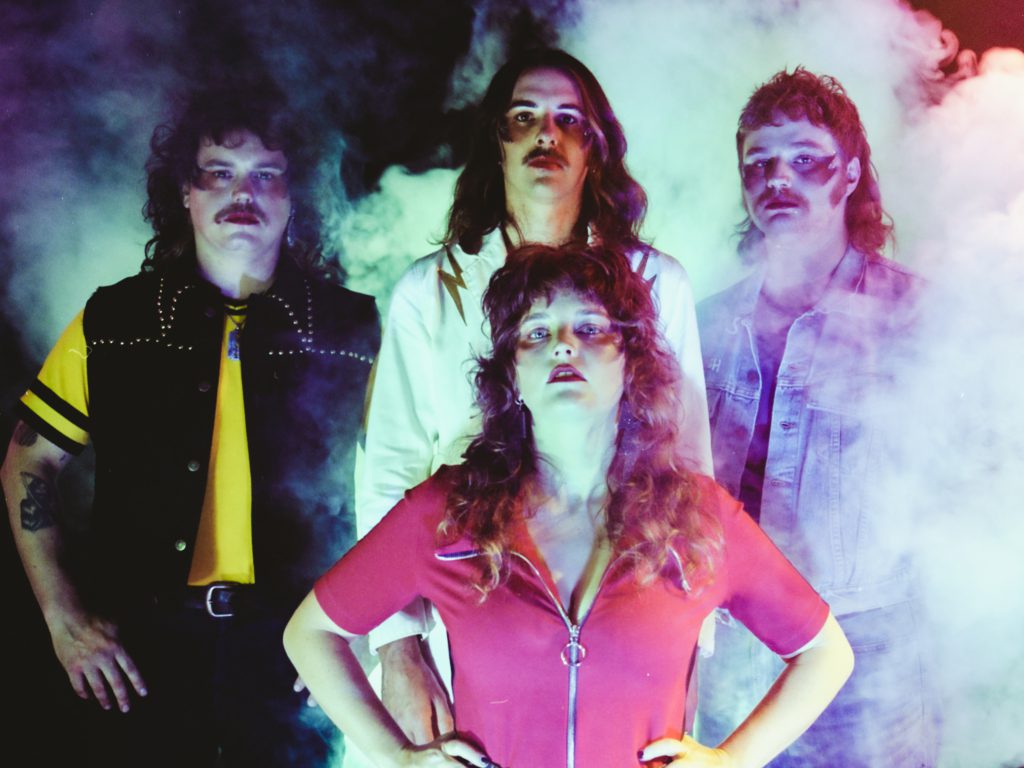 Melbourne rock 'n' roll gang Smooch have returned supercharged with the release of their exhilarating debut album A Force To Be Rockin' With, out today through Legless Records.
A local supergroup of sorts bringing together members of Dumb Punts, Drunk Mums, Mesa Cosa, MEAT and more, when Smooch formed at the butt end of the last decade the four-piece immediately were able to harness the raw energy of the Melbourne punk scene with the glamour and bravado of vintage glam rock, resulting in a couple of early singles that were as irresistible as they were volatile. Fast forward through a few quieter years, and Smooch are back sounding completely energised and electrified, expanding on the sweetly melodies and searing riffs of their previous music with a brand new 30 minute rock 'n' roll blitz.

Appropriately titled A Force To Be Rockin' With, Smooch's mission statement is pretty apparent from the get-go and for the most part, the band do what it says on the tin. Opening track 'Feminine Touch' sets the tone with a stack of crunchy guitars, thunderous drum work and Ciarn Gallagher's soaring vocals, and tracks like 'Glitter Thugs' and 'Dream Axe' are equally thrilling with every fiery guitar lick and stomping groove. At the album's centre we're hit with the one-two punch of the band's debut release 'Pucker Up' and 'Can You Hear Me?' which instantly reminds us why this band were so much fun to begin with, and as the album rounds out with the title track, we can clearly hear their evolution into the heavy metal zone with its rousing guitars and howled hooks.

To wrap things up, Smooch may have super-imposed a roaring crowd beneath the track's unstoppable outro, but it's a trick that cleverly accentuates the group's knack for blending playfulness with rebellion right across the album. Plus, it's not too hard to imagine Smooch's sound filling stadiums either, so it doesn't feel out of place in the slightest.