Music / Features
'If You Can't See It,
It's Hard To Be It'
We talk to Lena Douglas from YoWo Music about gender diversity in music, what got YoWo started and whether Melbourne is addressing these issues.
Of the musicians registered to APRA AMCOS between July 1, 2014 and June 30, 2015, only 21.5% were women. It was also in June 2015, prompted by a heated Facebook discussion on gender diversity within the Melbourne Jazz community, that university music students Lena Douglas, Claire Cross and Jordan White started YoWo Music, "a contemporary music program for young women and gender non-conforming people in high school".

"Claire and I both felt frustrated by the lack of female instrumentalists in our university courses and wanted to do something about it. Our observation was that it is usually somewhere between childhood and university that girls give up playing instruments. So our aim was to build a program that supports and inspires young women in high school to continue playing music, and provides them with relatable female role models."

Noticeably around Melbourne there is still a large divide between the number of male and female musicians playing in bands and being represented on line ups. When asked what she finds are the main factors in why young women aren't pursuing music in the numbers that guys are through and beyond high school, Lena attributed this to "a lack of role models and visibility for female musicians (particularly instrumentalists). If you can't see it, it's hard to be it!"

"Often girls enjoy playing music on their own, but find it very intimidating when beginning to play in a group setting. You have to be a particularly self-assured person and musician to be able to walk into a room full of boys playing music and feel confident if you haven't done it much before! And depending on the 'scene' some environments can be pretty unwelcoming for young women. I know of a lot of women that enjoyed playing music when they were younger, but had negative experiences which ultimately deterred them from pursuing a career in music."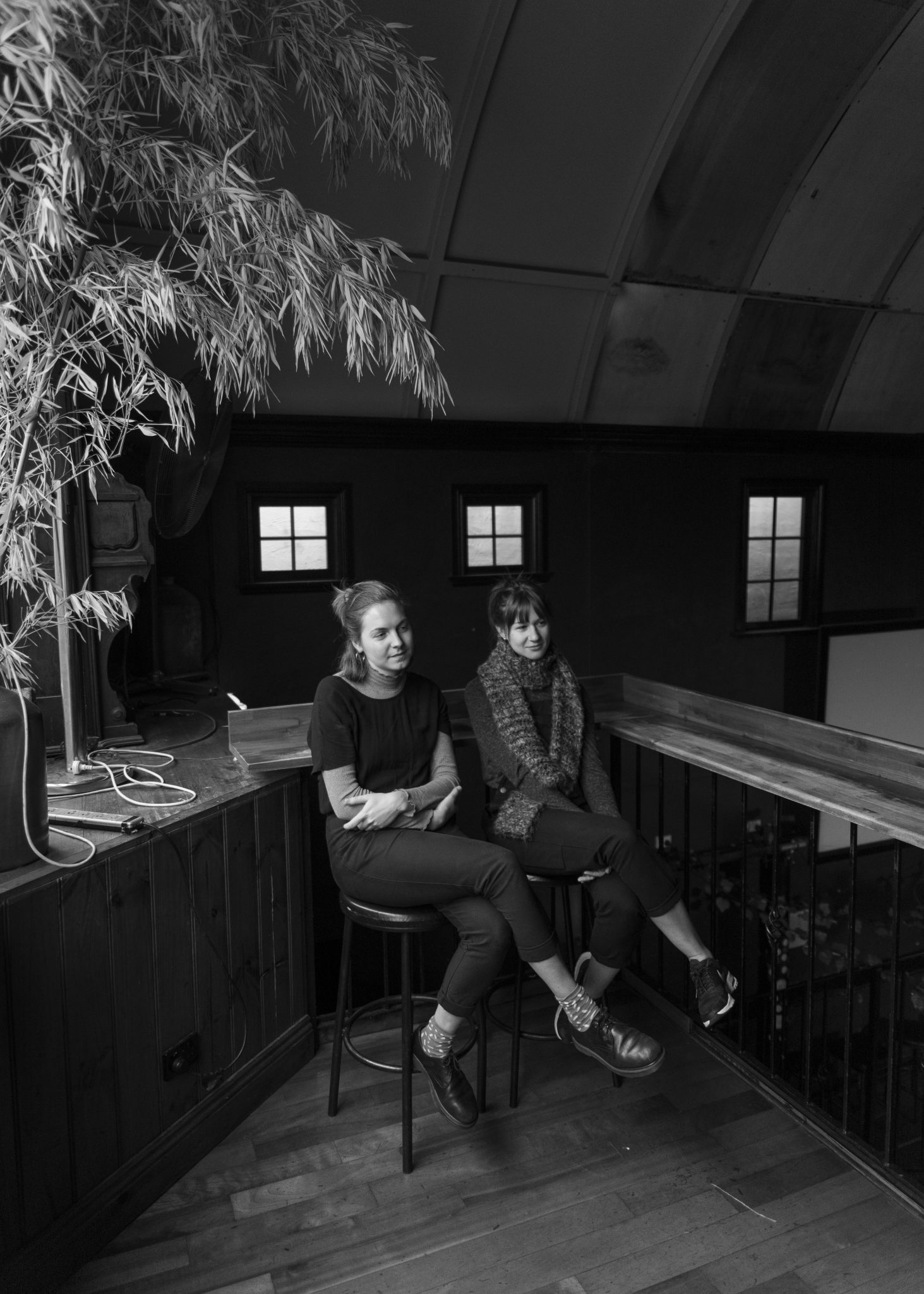 With people like YoWo Music emerging around Melbourne and as Lena points out, initiatives such as Listen, All In, and lots of gigs pushing female fronted and gender diverse line ups, the Melbourne music scene is becoming increasingly aware that there is a need for change.

"But it's important to remember it's not always the responsibility of women to push these issues", Lena points out. "Men need to be considering gender equality when booking gigs or putting together a new band. It's totally understandable that it's often the people closest to us in our life that come to mind when starting a new project, but it's worth thinking outside the box when putting on a gig or beginning a new band."

"Often it is by thinking outside the box that exciting relationships form. Claire and I hardly knew each other three years ago, but I had a hunch that she would be interested in my ideas about a music program for young women, so I sent her an email. And here we are two years later running YoWo!"

Since their incarnation in 2015, YoWo have been holding bi-yearly auditions and semesterly concerts. Lena says she's noticed a huge change in the way the participants in YoWo approach music and performing. "It's been a huge pleasure to watch some of our participants develop not only their musical skills but their confidence. Some of the girls have been there from the beginning in mid 2015, so we've had two years of their life to see them bloom. One girl used to be terrified of singing into the microphone, and now holds it like it is part of her. Other girls came in never having written their own music, and now have their own compositions on the debut EP we released last year. It's really exciting to witness their development, and be a part of it!"

Late last year, the culmination of YoWo's previous two years came together in the form of a (pretty bloody good) four song EP written and performed by that year's participants that can be listened to and purchased on the YoWo Music bandcamp page. Lena explains that "we wanted to give the participants the opportunity to experience the full process of releasing music; from writing some ideas in your bedroom, bringing it to a band, rehearsing, recording, and then releasing a finished product at a launch gig. We want to provide the YoWo participants with a broad range of experience about what it means to be a contemporary musician – and that definitely includes tracking music in a recording studio. We would love to do another one soon – so keep your eyes and ears peeled!"

And what else does the future hold for YoWo Music? "We have many dreams for YoWo's future. Our main goal is to make sure that the program is sustainable for years to come. There's always talk of expanding the age range to start a program for even younger women (primary school) - but this is dependent on resources, time and energy, which we don't always have!"
Check out what YoWo are up to and catch their Semester one gig at the Bella Union in Carlton on the 25th of June, where you'll be able to hear original music written by their participants, as well as covers with an emphasis on music by Australian women. Full details
here
. If you know anyone who you think could benefit from YoWo's program, you can find an application form and more details on their website
www.yowomusic.com/
or just send Lena an email at admin@yowomusic.com
YoWo are also always looking for support (both financial and otherwise) so please don't hesitate to contact them if you would like to donate, become a mentor, or have any contributing ideas.