Visual / Illustration
Zac Fay
Having freshly relocated from Dunedin to Melbourne illustrator and graphic designer Zac Fay decided he just dun–needit anymore. We caught up to talk freelance, the power of the innanet and the hustle.
TJ: Your illustrations employ a really strong colour palette, personality and wit - obviously, it's a style that you've been developing and refining for quite a while. Is this sense of personal style something you push for through promotion?

I think personal style is the most important asset that illustrators and designers can bring to the table. The industry is so competitive that if you want your work to be noticed and you want those freelance jobs to come your way, you have to have a really strong sense of identity so that audiences and clients can recognise and connect with your work on some level. You essentially need to brand and market yourself, and a strong personal style provides a solid visual embodiment of who you are, what you're about, and what you can offer audiences and potential clients.


You studied marketing as well as graphic design at university, which I'm sure has been incredibly beneficial. Did you always intend to study marketing with design, with the intention of working for yourself?

As much as I'd like to say it was my plan from the beginning, studying marketing as well as graphic design happened later in my degree. I started with the graphic design course and noticed how important marketing yourself is in this day and age. I didn't always know I wanted to freelance as a permanent gig - I didn't really realise it was possible at the time! I freelanced quite a lot while studying, mainly for friends and companies through word of mouth. My grades may have suffered slightly, but I figured getting real life experience with real life clients would help me out in the long run.


Did you intern or gain any mentors while/after studying?

Unfortunately, opportunities to intern within areas of design or illustration were pretty slim where I studied in Dunedin, New Zealand. While this wasn't an ideal situation, I feel like I gained some strong real-world experience in other ways - I put a heap of time and effort into freelancing and building client relationships while studying. Since graduating in 2014, I've been gradually building up my business, as well as freelancing pretty consistently. In saying that, I'm still working a day job today, as I'm sure many freelancers are.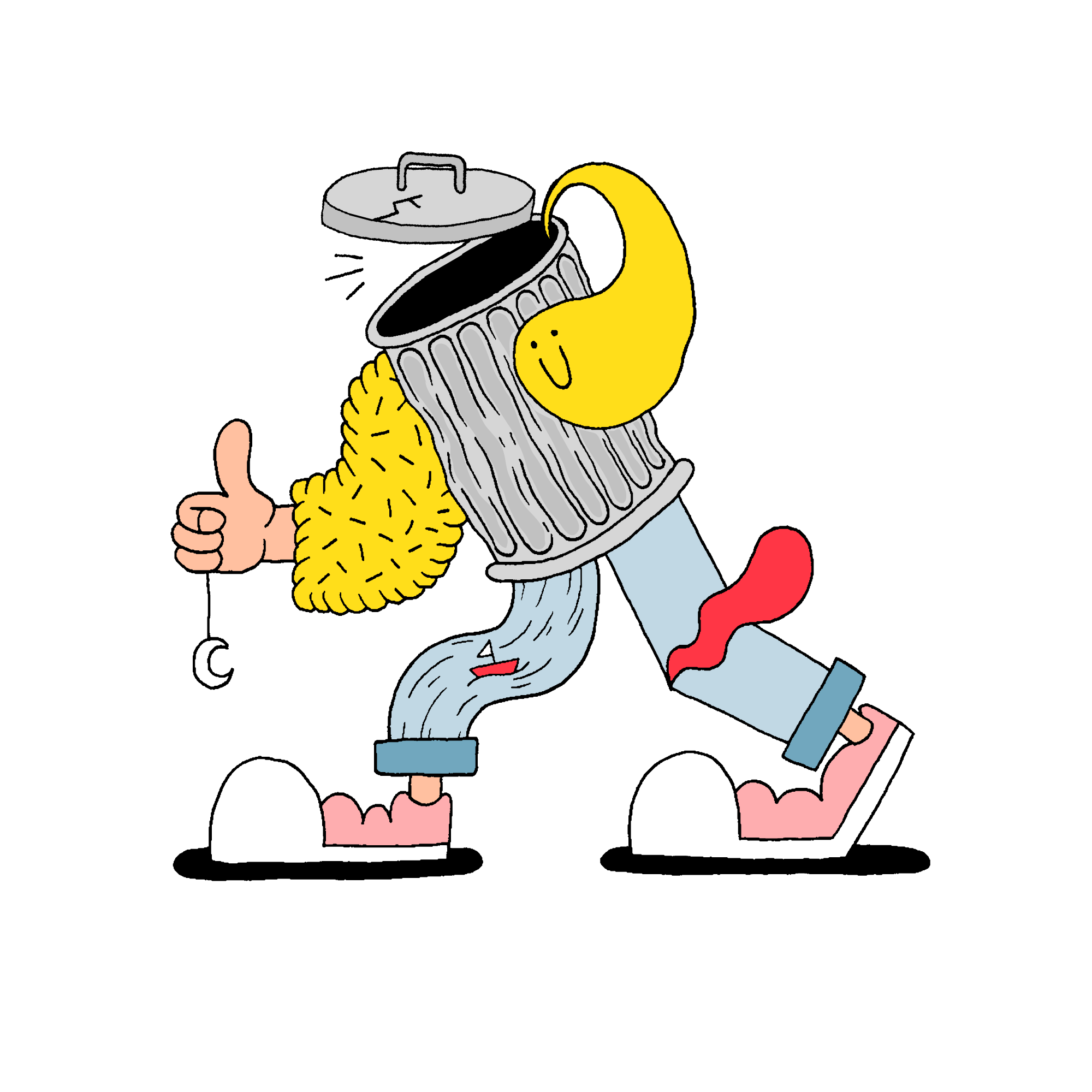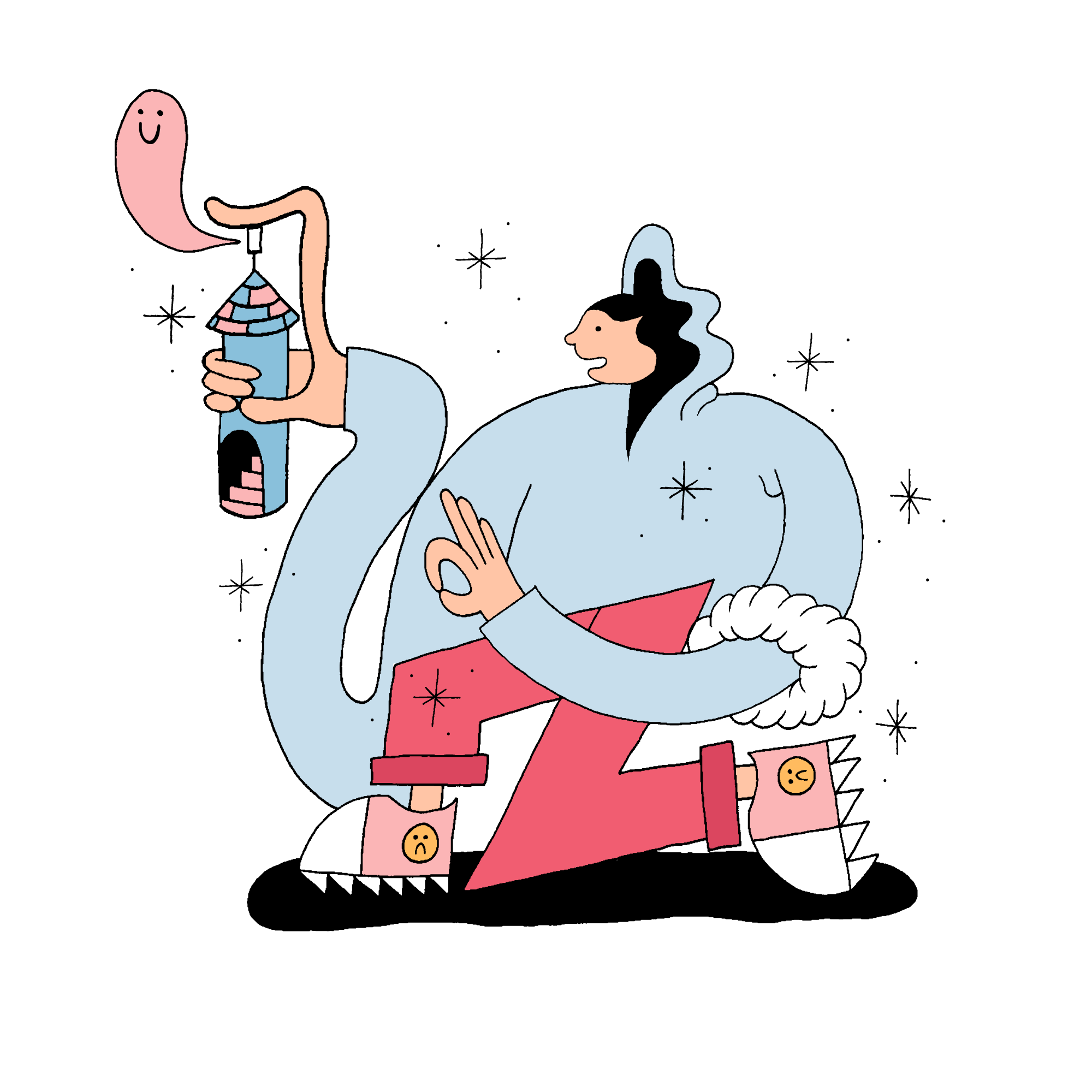 As a freelance illustrator, is there any magic method to being productive?

Productivity is a tough one when working from home. Having a designated space to go and focus on your work definitely helps. There's really no magic method that I've found thus far, but creating some form of schedule to stick to helps massively!


Do you try and stick to your working environment and schedule, or just go with it depending on the work?

My freelance schedule generally revolves around my day job, which isn't always within my control. I'll make a freelance schedule around my shifts and then break it down by client/job from there. However, sometimes things never quite go to plan, so I try to stay as flexible as possible and not worry too much if I have to change things up a bit!


Do you find most clients approach you based on the personal work you've released, or are you reaching out and networking? How do you find this process?

I've had a lot of success with clients approaching me through my Instagram page, it's where I'd say I get most of my work. Clients will often recommend me to their network or friends which creates a sort of domino effect. The interactions are generally smooth sailing, you just have to be a good judge of the clients commitment toward the project, which definitely comes with time.


Would you say most of your client interaction is done over the internet? Do you find these relationships difficult to maintain?

Yes, most of my work is done over the innanet - not that I'm against working with a client in person! I just think it's more convenient for both parties to communicate through email and Skype. I haven't found it too difficult to maintain relationships with previous clients, especially if they were great to work with. Just checking up on them from time to time and seeing if I can offer any assistance seems to work out.


On your website you mentioned that your work is influenced by cartoons, which shows would you say are your go-tos? Do certain characters influence your work?

Far too many to list here, but off the top of my head I'd have to say Adventure Time, King Star King and Samurai Jack would all be pretty up there in terms of go-to inspiration. I wouldn't say there are any specific characters I go back to, I'm more interested in the overall style of each cartoon. Although I like weird characters and things, so I suppose a general sense of weirdness/unexpectedness influences me.


You use such strong colour palettes through vector illustrations. Are there other materials that you enjoy using to achieve a similar effect or are you primarily a vector illustrator?

Yes! I love exploring and experimenting with colour. Colour is something I was intimidated by for a long time. I was working with a really small range of muted tones for a while. One day I just said fuck it and started incorporating more and more colour into my work. I think it's worked out ok! There are plenty of other materials I love working with, and they all offer a different quality and outcome. Aside from digital, I work with watercolours, felt and coloured paper collage. But the majority of my work is hand drawn and then scanned in for vectoring which gives it a kind of raw appearance. I'm all about impurities and mistakes in my work, I think it creates a stronger rapport with the viewer.


Personally I find it super hard to sit down and figure out what to draw. How do you go about this process? Are you the type of person to sit on the train and draw?

Now that is a tough question to answer. It usually depends on a lot of things coming together; whether it be mood, setting, weather, music. All these factors play a role in my ideation and process. Some days I'll have a million ideas running through my head, so many that I can't even keep up with them, and some other days I'll be struggling to come up with anything. When that occurs, I'll usually just open my book and start drawing without any hopes or direction - that generally sparks some ideas. I wish I had a bit more wisdom to offer in this department, but I'm still trying to figure that out myself! So if you've got any tips, throw them my way!


Any plans to collaborate with other local artists?

No plans to collaborate as of late, but I'm very open and keen to work with some other like-minded individuals for sure (email me!).


Is there any particular direction you'd hope to take your work? A dream platform that you'd aim to create work for?

I'm still working on that one...I don't want to discount anything at this stage, as I haven't tried it all out yet! In the near future, I'm planning on creating some small-scale apparel runs. I've done a few murals in the past, so I'd love to get back into that. Pretty much just give me a platform and I'll give it a shot. Don't make me choose yet!