Visuals / Irregulars
Too Far Gone - A Chat With Steve 'Mongo' Cohen
Nestled in the heart of Melbourne's north-east is screen printing studio Too Far Gone. An iconic business within the Melbourne music industry, Steve "Mongo" Cohen started Too Far Gone twelve years ago and has since built up a reputation as the go-to-guy for merch. He's printed thousands of t-shirts and tote bags for countless Melbourne bands, artists, tattoo shops, gyms, schools, skateboarders and clothing labels.
You can't miss Too Far Gone. Driving along Arthurton Road the sky blue corner studio is covered in bold murals - one side a tribute to Keith Haring and the other to Robert Crumb, as well as Steve's own original art next to it. Stepping inside, the studio is completely adorned with Steve's personal collection of gig posters, reminiscent of the days when Sonic Youth were playing at the Prince of Wales, while the two end walls showcase a range of their work over the years - band t-shirts spanning from The Meanies to Camp Cope, unmistakable Montero illustrated merch and an impressive collection of Milk Records and Poison City Records shirts. It's clear that Steve is everyone's guy.


| | |
| --- | --- |
Alongside Too Far Gone, these days Steve is a member of local scuzz-rock band FLOUR. From the beginning, his cross-disciplinary practices informed each other and grew into what Too Far Gone is today. While Steve started out as an illustrator, playing in bands gave him something to draw for; his gritty, satirical illustrations made for perfect gig posters which led to t-shirts and merch. After teaching himself screen printing, Steve began printing band t-shirts and selling his DIY merch at his first band's gigs. His t shirts and illustrations sparked interest from other bands he gigged with and as word of mouth got around he got more and more requests from bands to print shirts and illustrate posters. What started as a late night workspace in his parents garage has grown over the years to produce merch for hundreds of bands, now working out of his spacious studio in Northcote.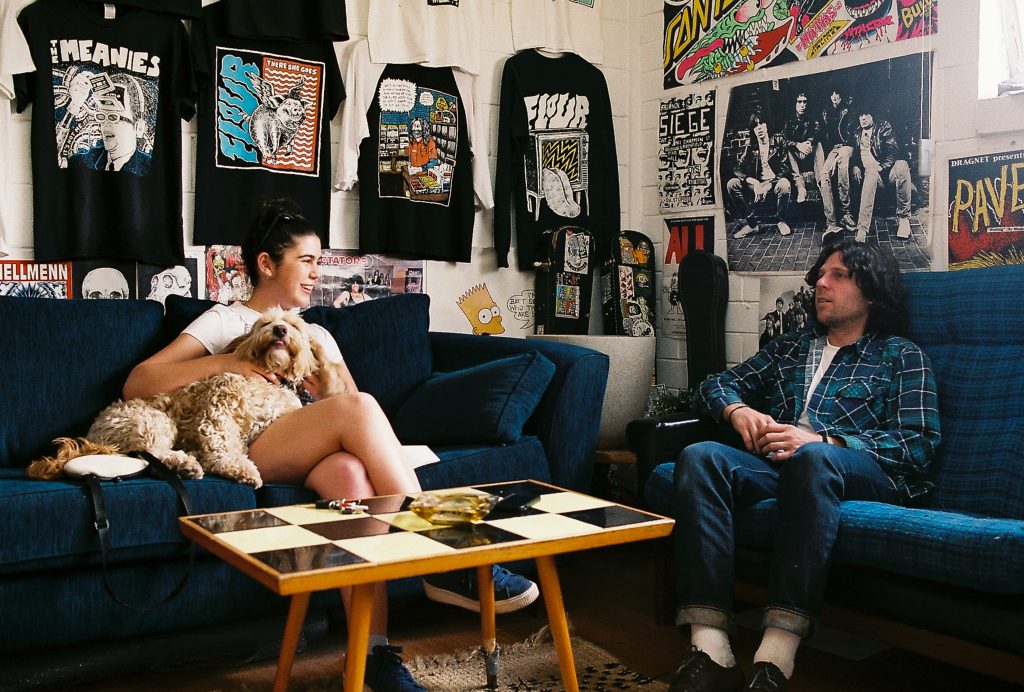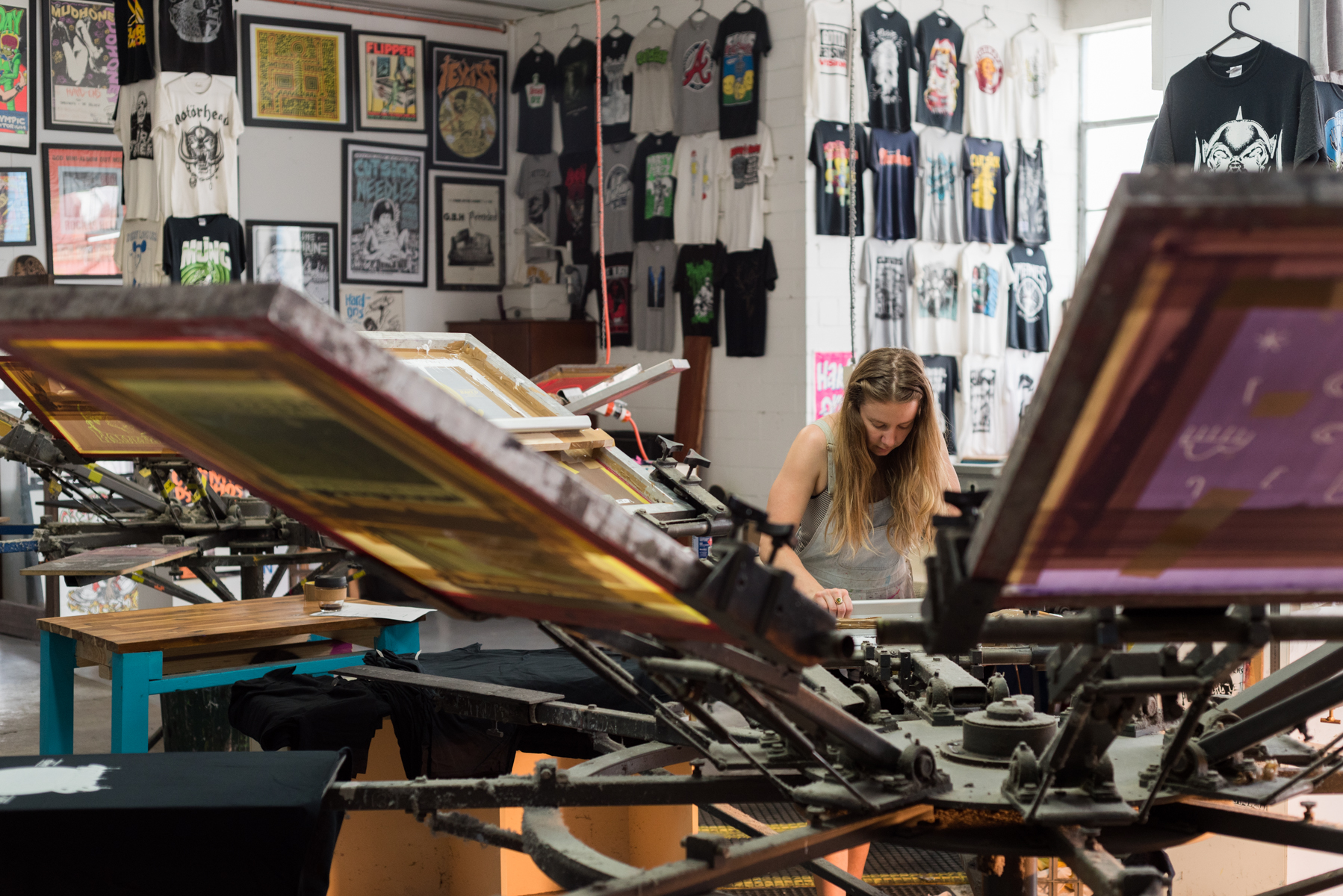 Steve explains that he's let the business grow naturally over the twelve years. As Too Far Gone has built up an impressive and diverse clientele over time, they've implemented new machinery to work faster, moved into bigger spaces and hired a small team of employees, but a constant in the business has been Steve's firm values in DIY culture. He prints everything by hand and provides quality goods to like-minded creatives - some for the whole twelve years, which is reflective of his strong work ethic and passion for what he does. He supports the industry who supports him and strongly values this mutual appreciation for one another.

That said, Steve doesn't deny how the industry has changed rapidly over the years, and as Instagram posts and followers becomes the norm, he looks back at the days of DIY wheat paste campaigns with a hint of sadness. In the beginning he explains how he'd draw a picture to photocopy for flyers that he'd distribute at gigs, record stores and venues. It was very much a face to face and word of mouth way to get your name out there. Now with social media, while he appreciates that it saves a lot of time and money, and makes things easier, it is a double edged sword. He explains "it's like a double negative really. [Social media] needs to be there but it's kind of sad that it's that way now because I miss doing posters and putting them up on the street. It's something that I don't wanna let go of, like I'm still clutching on." Regardless, Steve and Too Far Gone still rings true to DIY culture. It's a business that's grown around the value of human interaction, handmade goods and an underlying appreciation for music and art.


| | |
| --- | --- |
Too Far Gone is located on Arthurton Road in Northcote.