Visuals / Illustration
Monkey Back - Ajay Jennings

Melbourne based artist, Ajay Jennings explores the topic of Chronic Fatigue Syndrome through image-making, opening a conversation about the often misunderstood chronic illness through a visual and written body of work titled Monkey Back. The 130 page, single colour Risograph print publication resembles a diary-like sketchbook and is accompanied by a post-word 'Fuck. Vague. Tired. Again.' written by Michael Kruger.
Monkey Back is a highly personal body of work, filled with evocative sketches that explore Ajay's experience living with Chronic Fatigue Syndrome. An honest train of thoughts are jotted down in the opening spread. "CFS is like wearing a cloak over your head. CFS is like carrying a monkey on your back. (Everything disorienting - everything a little off). This is me over 3 months of sketches. This is me trying to stay present. I am telling myself ignoring CFS is no remedy. Talking about it comes close. G'day."

Ajay's loose sketches serve as reflective devices, toying with a sense of uncertainty, frustration and ambiguity. Each subject bouncing between lightheartedness and much deeper sincerity, Ajay has a knack of meshing humour and philosophical ideas, detailing a complex experience through an exploration of the mundanities of everyday life. The sketches throughout Monkey Back are dynamic, fluent and then jolted in parts, true to the subject matter and evidently a "stream-of-consciousness" that "mimic Ajay's personal exercises in staying present".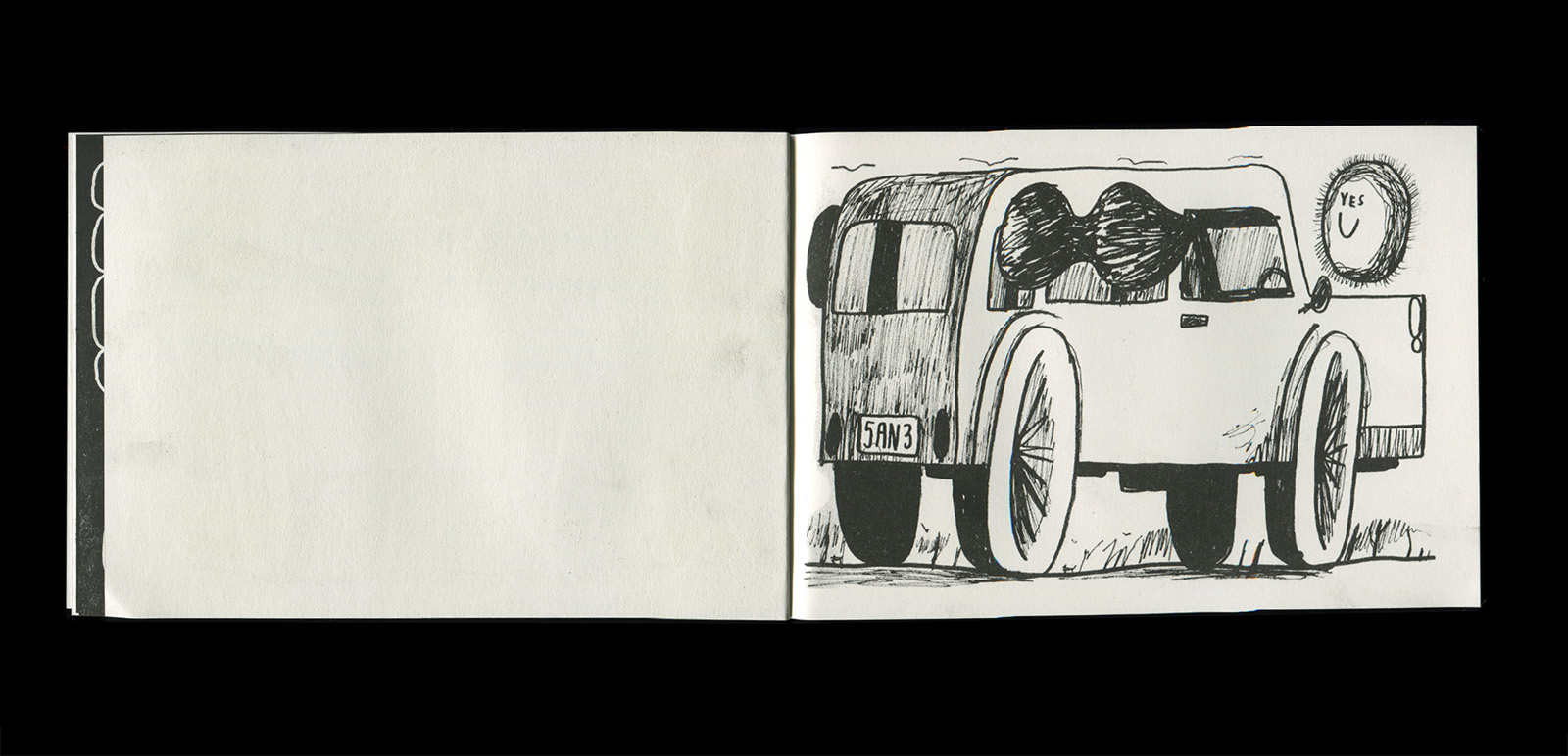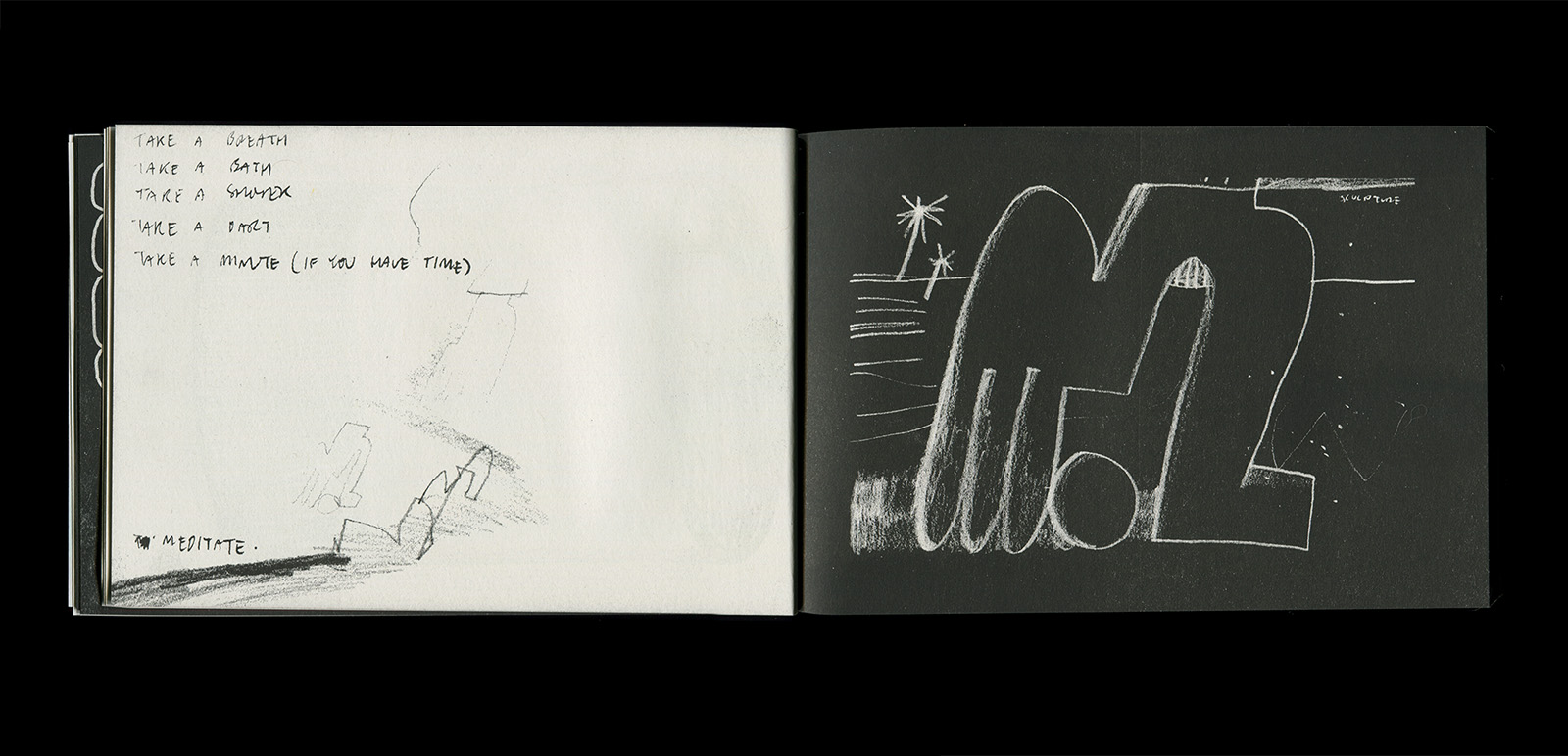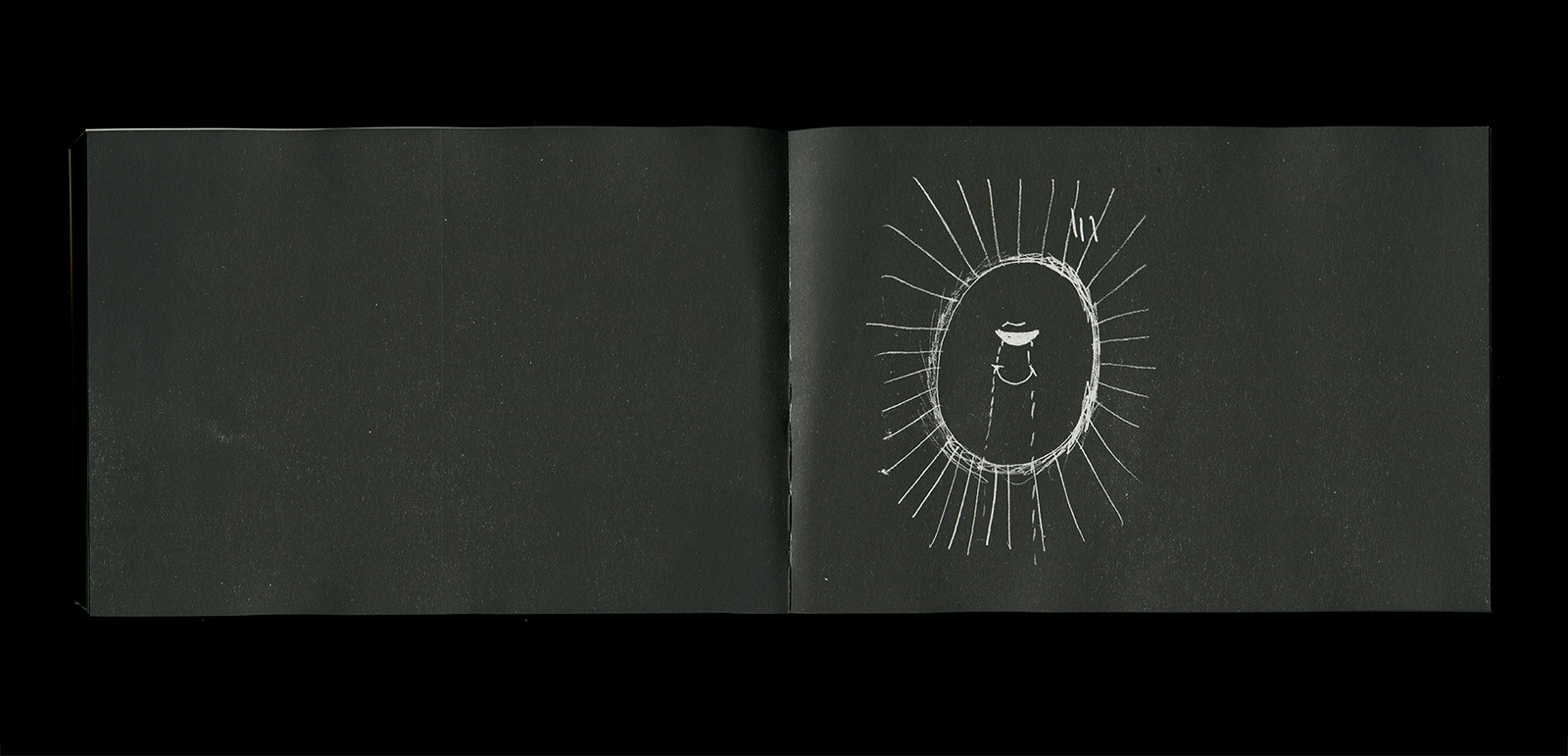 A recurring character throughout Monkey Back is formally introduced in the post-word as a monkey named Spritz. Iterations of Spritz carry across the pages exposing many sides of him, some in deeper emotive detail and others in simplistic, almost childlike depictions. Ajay describes Spritz as somewhat of a warped version of himself - another device used to carry across heavier symbolism with a lighthearted tone. Ajay reveals, he's "one side of how I see my illness, this monkey that just hangs off your back and weighs you down...". Although he's a character that's been around in his works for a while Ajay explains how Spritz is "always walking around sketchbooks, coming and going as he pleases." However, Monkey Back gives him the space to "get to know the guy, and how and what would help him get by". Throughout Monkey Back, Spritz acts as a vehicle to start a conversation and "give voice to a side of mental health that doesn't get enough chatter".

Coupled with Monkey Back is a post-word (Fuck. Vague. Tired. Again) written by Michael Kruger. While the text heightens a sense of narrative within Monkey Back, it's an organic, witty and intimate accompaniment to Ajay's sketches. Ajay describes his new found friendship with Kiki (Michael) as serendipitous. What started as an email exchange to discuss sentimental tattoo designs turned into something of a creative exchange - "Kiki sent me a series of short stories that gave context to the tattoo, about meeting his biological Mum and Dad overseas, which sparked a chain of sketchbook scribbles and writing trades. Next thing you know we're chewin' the fat at Spurs and sharing all that in a knapsack." As the post-word unfolds, you're taken along as if making a new friend, Kiki's anecdotes revealing "a unique insight to the visual component" of Monkey Back, communicating on a personal level alongside the intentionally abstract and at points vague sketches throughout. A sense of ambiguity amongst Ajay's sketches invite a broad range of interpretations, while the post-word acts as a reflective contribution, an insight from someone other than Ajay himself. Kiki's contribution to the project is a very important dialogue in the conversation that Ajay hopes to start through Monkey Back.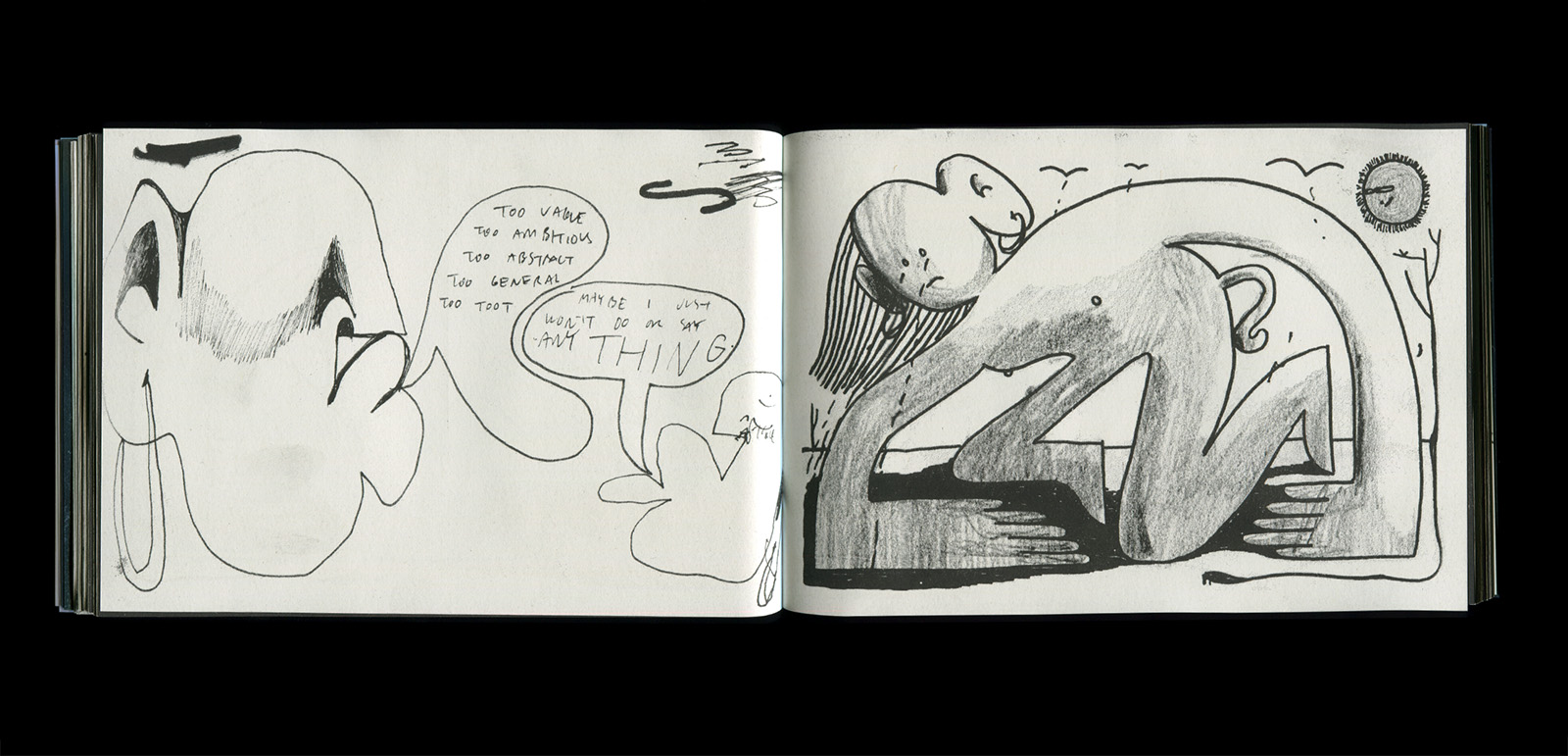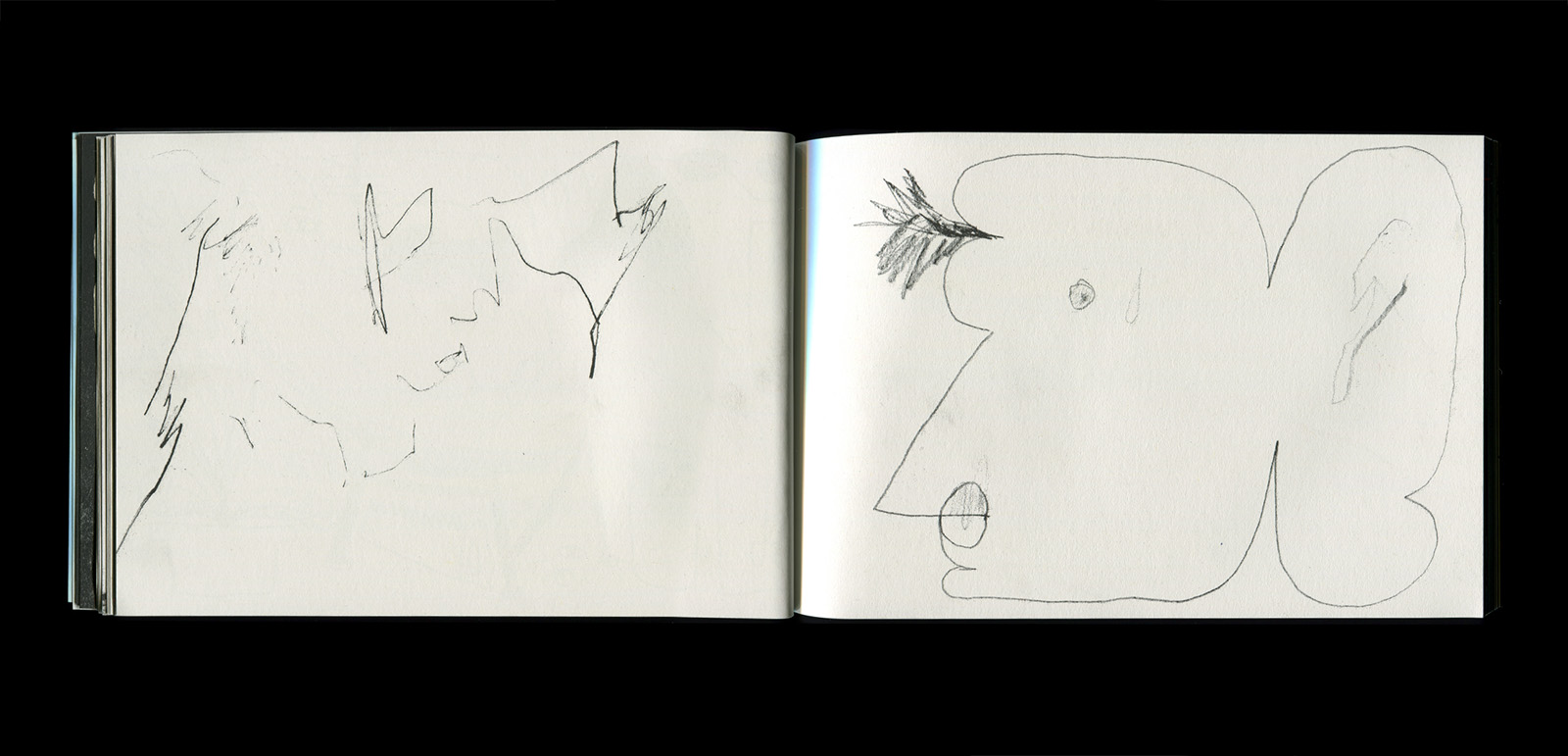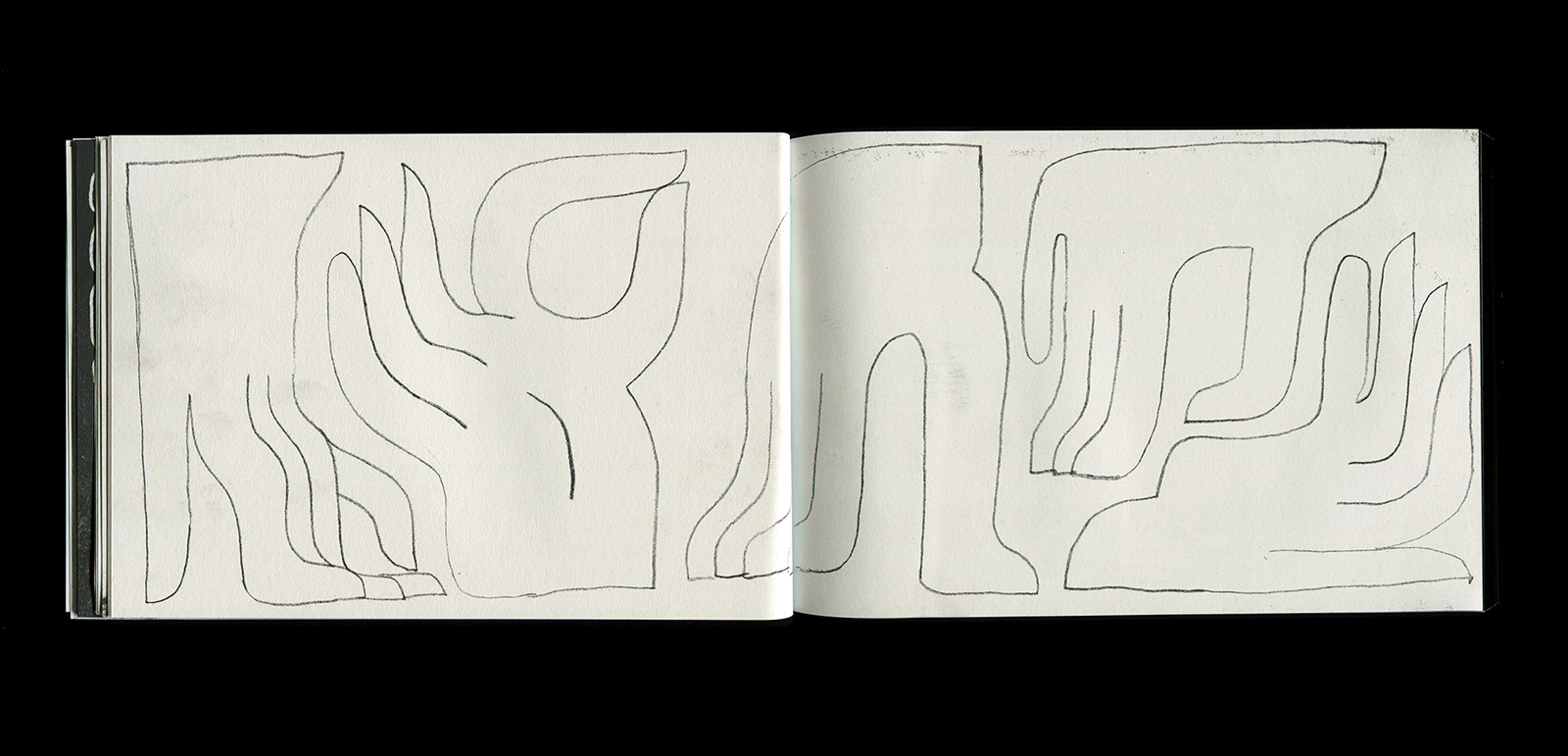 Monkey Back was launched at Spurs gallery, a space out the back of a 6-person share house in Brunswick. Sadly and reluctantly it was the final show for the space (due to redevelopment). Spurs was the first studio brainchild of VCA students Charlie Ingemar Harding, Matthew Asling, Oliver Bradley, and visual artist Ajay. Ajay describes Spurs as "a place of solace and refuge" for "the characters that live there and stumble through it". Given the highly personal nature of Monkey Back it was fitting to launch at the homely space. Clever and somewhat goofy nods to Monkey Back such as free bananas, Aperol Spritz's behind the bar down to the smallest detail - a banana badge pinned to Ajay's shirt invited the viewers into the world of Monkey Back and opened the conversation around CFS. Ajay explains "the Monkey Back publication launch is a celebration of the Brunswick community as much as it is a personal exploration into mental health."



| Ajay and Spurs gallery Photos by Charlie Harding |   |
| --- | --- |
| Spurs gallery Photos by Ajay Jennings |   |
| --- | --- |
Monkey Back
is a 130 page single colour risograph publication printed by Xavier Connelly of
Dawn Press
, and edited by (and featuring a post-word from) Michael Kruger.
Monkey Back
is a limited edition of 100, to purchase a copy email
here
.