Visuals / Events
Soft Toy City
| Megan Rennie | Louise Gilligan |
| --- | --- |
Soft Toy City
is a group exhibition curated by
Tegan Iversen
, and asks a group of artists to explore their relationships with soft toys as adults. A show brimming with innocence, comfort, sentimentality and nostalgia,
Soft Toy City
is an invitation to gaze back to a time where soft could be synonymous with comfort. Covering a large scope of mediums from painting to soft sculpture, Tegan has invited a group of revered local artists to explore the playful, pure and significant nature of childhood attachment.
This group of artists have covered considerable conceptual ground, with the work spanning various different interpretations of what it is to be soft. Friendly looking cuddly hippo toys are juxtaposed against much more grown-up images of books on Impressionism (Megan Rennie's
Still Life of Bedside Table
), and we see sequins and gentle-looking toys encasing the girls that sit by them, depending on the tangible link to childhood soft toys provide (Brooke Van Der Linden
Tammy the turtle
).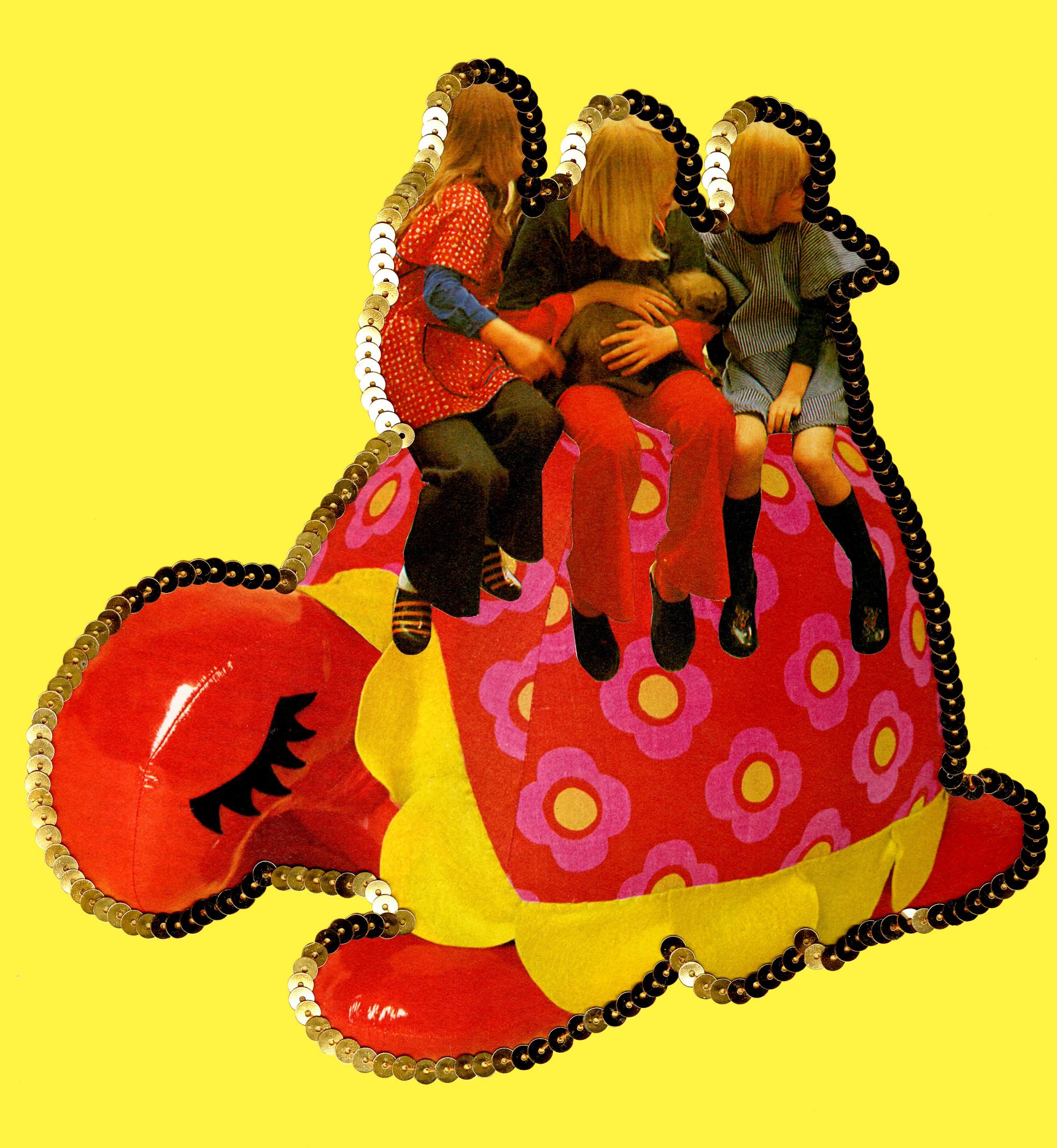 Artist list: Aaron Grech, Anna MacNeill, April JY Kim, Brigit Maher, Brooke Van Der Linden, Caitlin Shearer, Cat Rabbit, Emma Hampton, Evie Barrow, Gemma Flack, Hayley Martin, Kaitlyn Hickey, Kathy Sarpi, Kenny Pittock, Kitiya Palaskas, Lizzi Morris, Louise Gilligan, Lucy Roleff, Maddy Cleeve Gerkens (Plush Magic), Megan Rennie, Min Pin, Nani Puspasari, Peo Michie, Pey Chi, Phoebe Beard, Tai Snaith & Tegan Iversen.
Swing by Rubicon ARI (309 Queensbury Street, North Melbourne) in Gallery Space 3 for the opening night on Wednesday June 13th from 6pm, or pop in to bathe in the simple and intricate beauty of Soft Toy City until June 30th.