Visuals / Painting
Gracie Edwards
Blending photographs of the commonplace and paintings that emphasize on layering, texture and tone, Gracie Edwards' Don't Just Look ties together a body of work that highlights our interaction with the scenes that surround us and what exactly can be found within them. We got in touch with Gracie as the show came to a close to see what went on behind the work.
TJ: Your recent show Don't Just Look at Noir Darkroom and gallery just finished up – Can you tell us how that came about?

GE: The show was something I had planned to do since graduating from RMIT University with a major in Fine Art Print Imaging Practice in 2017. Photography had always been my main form of art practice but in the past year, I have become an avid painter. I had a plan to have a debut solo exhibition featuring my now two main art practices. There has always been subtle interactions and an embedded correlation and relationship between these two mediums, especially within my own practice.    


The title alone seems very directly tied to the idea of the visuals being transcendent of simple aesthetics. Especially given how tactile a lot the works in their materiality, was there a greater overarching idea there at all?

When I first applied for the show and was accepted, I hadn't even thought of a title. The title came after the making of the works. Don't Just Look, as a title for the exhibition, refers to my own reminder to not just look but to observe. My photographic practice is grounded in looking at the ordinary and viewing it and framing it in a different light - as something beautiful in the banal. In my paintings, it refers to the continuation of layering, the ghost of paintings past, the remnants behind the outer surface.  It acts as a device to push the viewer to try and see these things – to not just look, but observe.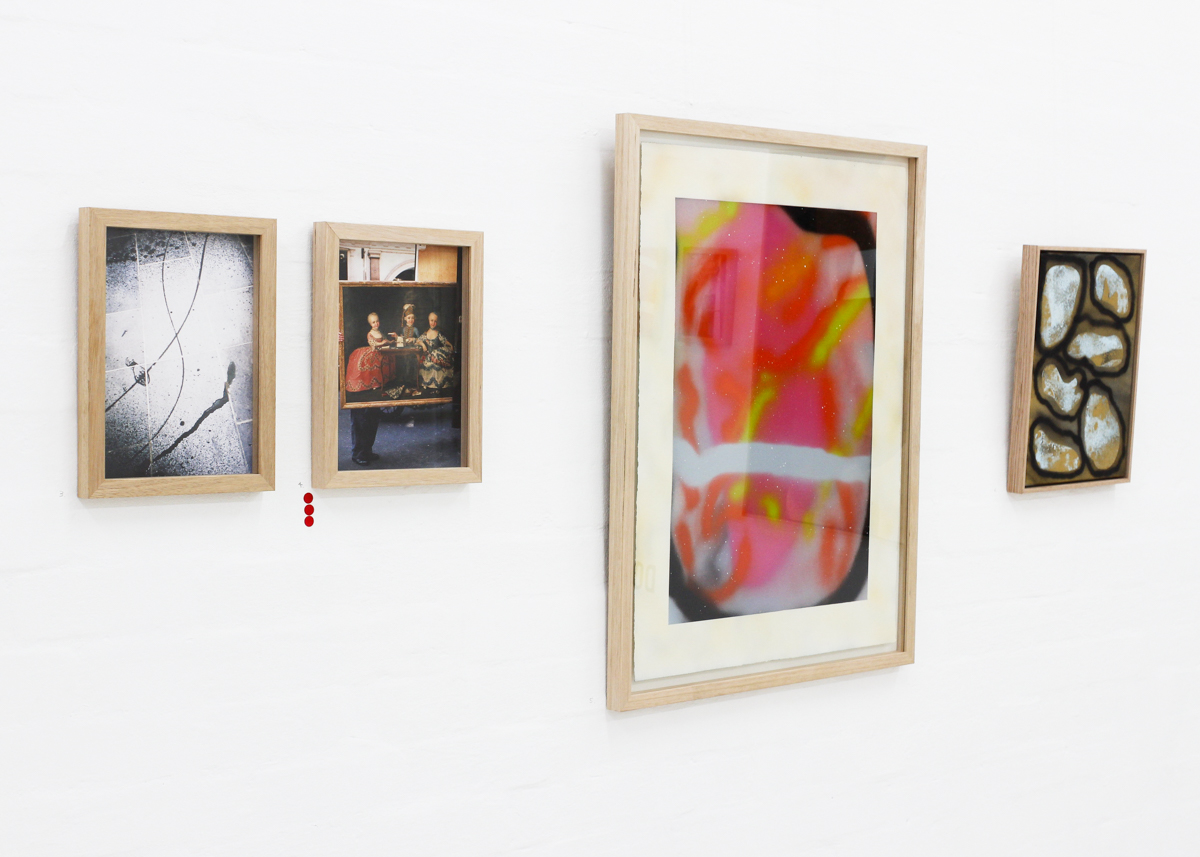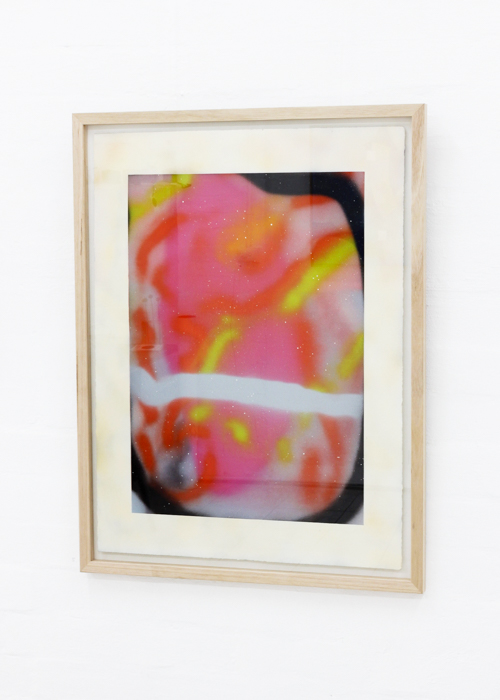 What is your process like in terms of deliberating between materials to use for a particular work?

Process is very important within my practice. Although the photographs are taken within a passing moment, there is deliberation in carrying a camera on myself at all times so I don't miss anything that catches my eye. I live by the rule of the double take that my lectured at RMIT introduced me to. If I see something – anything – if I do a double take, I must photograph it. 
Within my painting there is a lot of experimentation in the final works. My paintings are created by many layers with varying mediums, playing with trials and errors throughout the works that eventually build up to the finished product.


Given that your work engages with quite a few mediums, are they all very separate in how you express ideas, or do you see a sort of tie between them?

I don't believe that they are separate, however to another person it may appear very divided. My use of materials and range of mediums may appear to convey different ideas or shift one way more than another within the completion of the works, however during the process and the making of the work, I am just experimenting with different mediums to convey the same ideas. The use of varying mediums and the way that they interact with each other is only a tool to further articulate my ideas.


Do you think that working as a framer and being engaged to what is commonly the very end of the creative process has any impact on your work at all?

I think as a picture framer that I have a very good idea of pleasing visual aesthetics and what colours go nicely together, however, I don't believe that it impacts my work. I don't actually think about the framing very much when I'm creating an artwork. For me, it is very much something that I consider at the end. The work will always be more important than the framing but in many ways, framing can add to and take away from an artwork.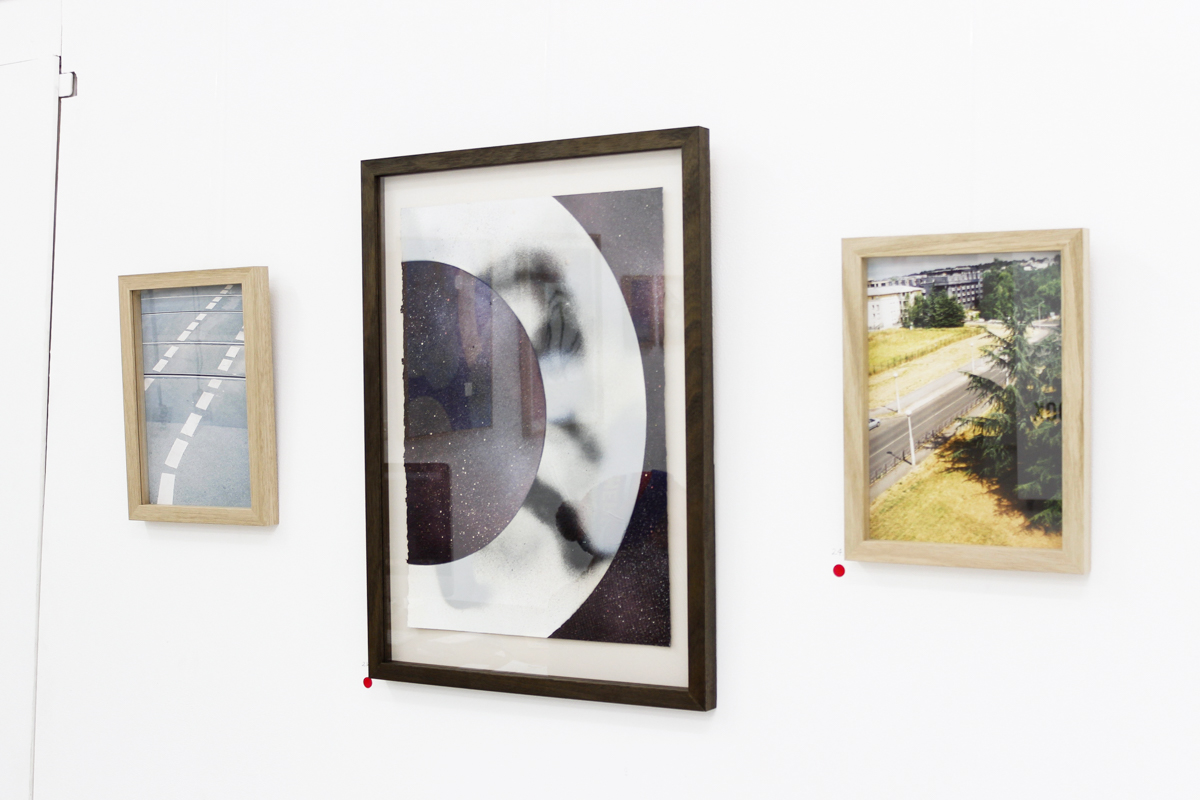 How has the experience of interning with Australian-born, Brooklyn-based artist Ian Strange been? How did you get yourself involved there?

Working with Ian was a really great experience. I was able to get an internship with him through RMIT as part of an Internship elective but continued to help him even after my grades were finalised. As a young emerging artist, it was really insightful and productive for me to watch and learn how a successful working artist practices in the real world. There was a lot of research, labour, teamwork and paperwork involved. I worked with a team of many others from RMIT on the Open House project where he used an old house in Richmond that was due for demolition as an exhibiting space and a large installation. I was also part of a team that assisted on his commission for the Off-White store in the city.  


Are there any artists that you've been particularly excited about recently?

Recently I have been very into the works of Ed Bats who I discovered via Instagram. It's always very exciting to find other artists by total accident that work in a similar way to me. As well as the work of Annabelle Aronica who went to University with me. She began as a photography student like myself but moved into the painting department. Her work is visually incredible and involves a lot of layering and mix media. I am also very into the minimalist, abstract works by Struan Teague. I too discovered Teague's work via Instagram and I am very inspired by his soft, minimal line work within the large paintings he creates.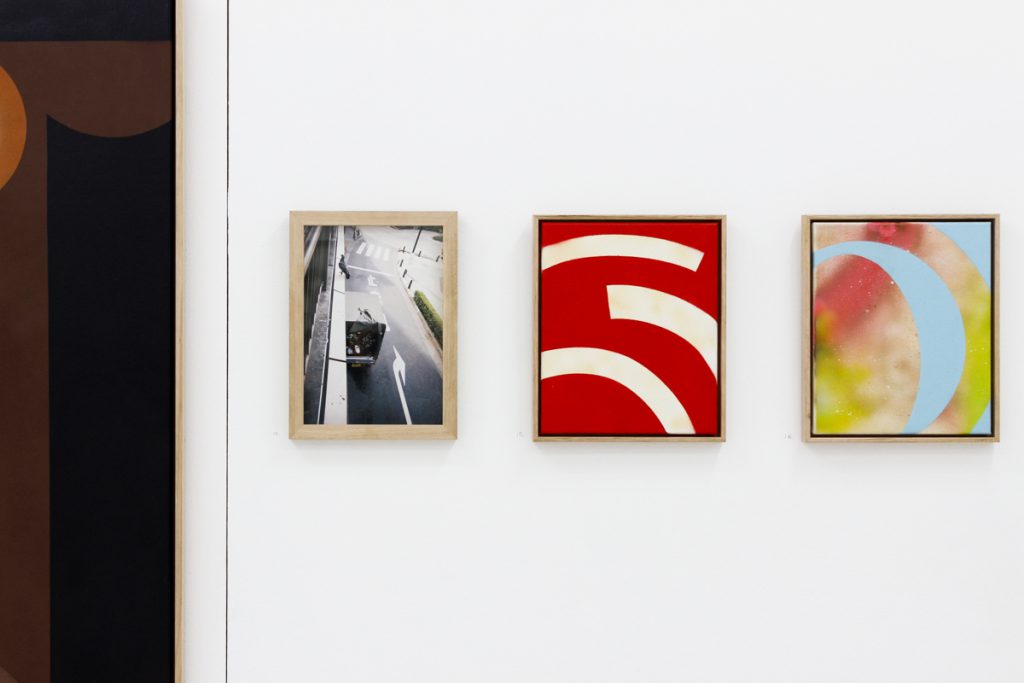 What's next for you?

I am already getting started on another large project which I hope to exhibit closer to the end of the year (although the exhibition at this time is currently unconfirmed)! I will be working on a few large paintings, and paintings only for the time being. I will be producing the works with the same mediums as much of my previous work, but with a different and developed structure. The compositional aesthetic and process of the new work is much more planned out, with less experimentation included in the final works.