Speed Dating
Speed Dating:
Salarymen, Rya Park, Bailey Judd and Tahi
With all this time at home, we can bet you're all hoping love is going to come knocking at our door, so here's another lot of sneaky Speed Dates coming your way.
This week we become model employees with
Salarymen
, get savvy at Savers with
Rya Park
, get introspective with some Elon Musk tweets with
Bailey Judd
, and put together a dream lineup with
Tahi
.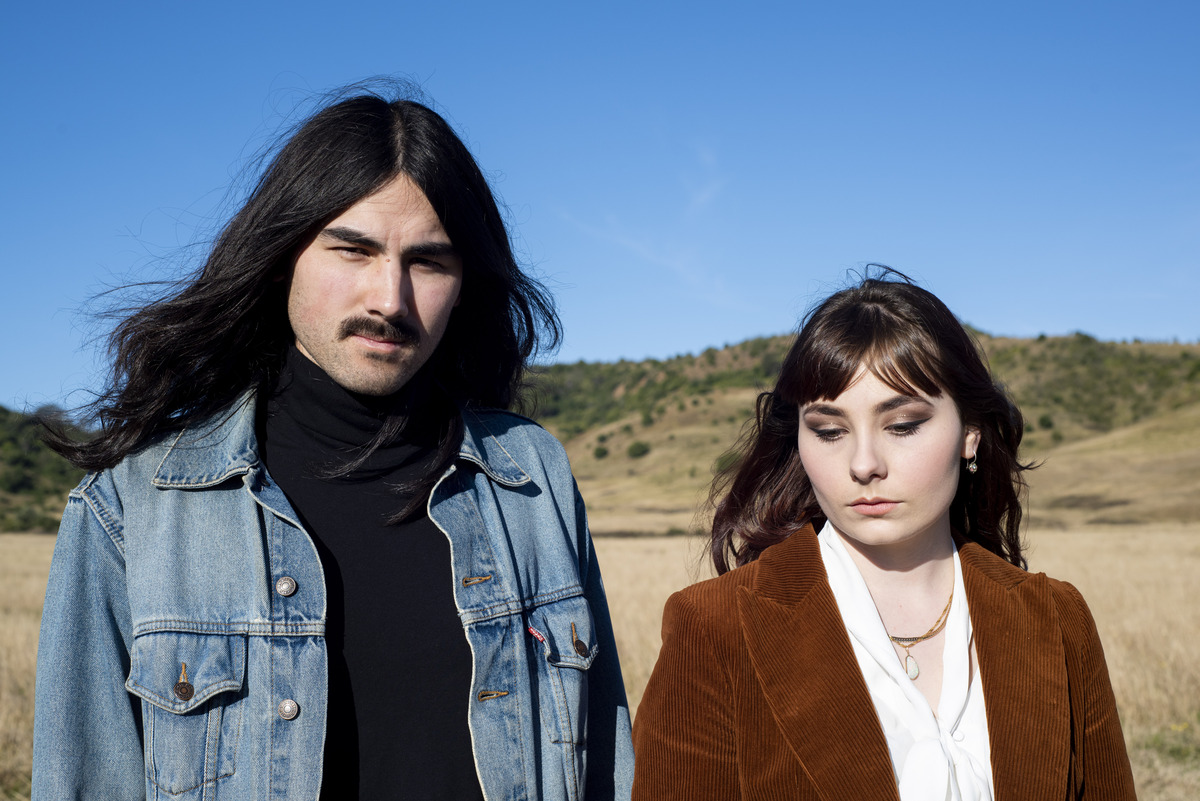 Salarymen


Where do we know you from?
Renee: We're a two piece band from Sydney's Inner West! Thom's also played with a few different bands in the past, including WildHoney, NOIRE and Burn Antares. ​


What do you do with yourself?
Thom: I'm in film and TV, working as a runner, and Renee works in Public Relations. Otherwise, we spend every other second writing/releasing music.


Have you ever been fired from a job?
Renee: Actually no! I feel way too guilty about doing a shit job and being held accountable for it. I've definitely had jobs I didn't like before, but I've always resigned before it came to anything.


What's something you've been really proud of lately?
Thom: Something we're really proud of lately is our DIY ethos - it sounds cliché, but we try and do everything ourselves. All our songs have been entirely recorded/produced in our home studio, and all the PR/management side of things is currently done by Renee in between work. It's really tiring to be honest, but the money that we save goes towards making our sound as good as it can be - which is the most important part of being in a band.


What's your go-to karaoke song?
Renee: I'm so glad you asked this!! Our staple party activity is setting up DIY karaoke, where we plug a few mics to our mixer, and run Youtube karaoke videos through an old PC and connect it up to the projector. My favourite karaoke song would have to be Bee Gees' 'Stayin Alive' - it's always hilarious watching everyone put a Barry Gibb falsetto on and try and crack those high notes a few beers deep.

Thom: Mine has gotta be 'Bohemian Rhapsody'. Only at 2am though. Sometimes we do karaoke for so many hours that we run out of songs… the other day we even did the Pokémon theme song!


What's your perfect Sunday?
Renee: Our perfect Sunday is sleeping in until lunch time, going to get a ramen and stuffing ourselves silly, taking a nap from the self-imposed food coma, and then having a jam to feel like we were productive haha. Throw in some dog watching at Camperdown Park and you couldn't get a better day.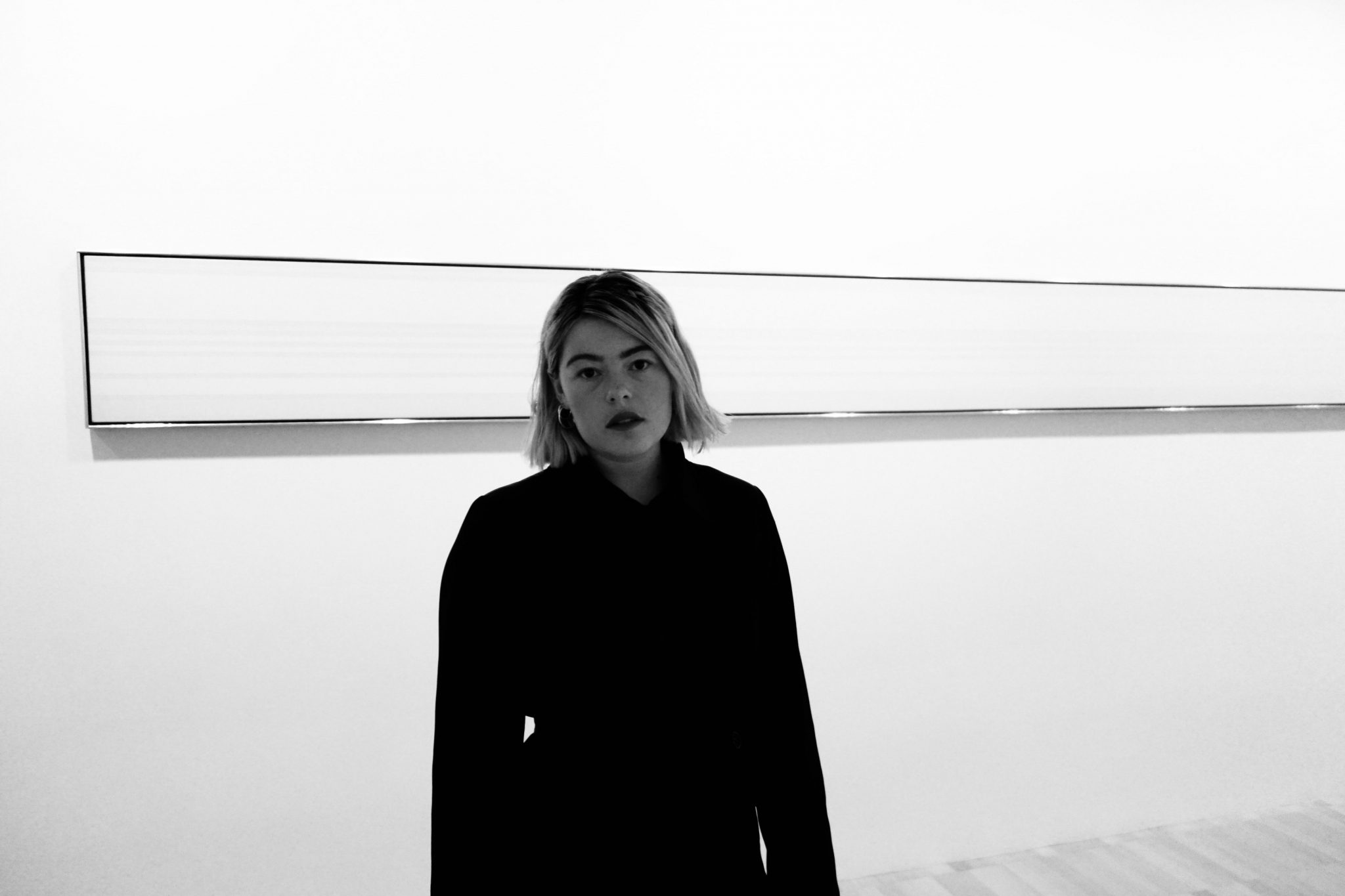 Rya Park

Where do we know you from?
Probably from Savers. I get all my clothes from there and spend far to much time and money there.


What do you do with yourself?
I recently just got Disney Plus, so I have been immersed in The Parent Trap, 101 Dalmations and Aladdin, to name a few. I've also just released a new single called 'the lucky ones' onto Triple J Unearthed! Feeling anxious, excited, overwhelmed about it; just all the feels.


Who are you listening to at the moment?
I resisted at first, but I can't stop listening to Taylor Swift's new album. It's honestly spectacular. You can hear the Lana Del Ray influence which I love.


Who could you absolutely beat in a rap battle?
I'd have to say my mum? She freaks out at concerts when you have to clap along to a song so I'm thinking rapping wouldn't be in her repertoire.


What's the most underrated household appliance?
KETTLE! Love my tea and coffee.


What's your perfect Sunday?
A rainy day in winter, watching my favourite films with my best friends and boyfriend.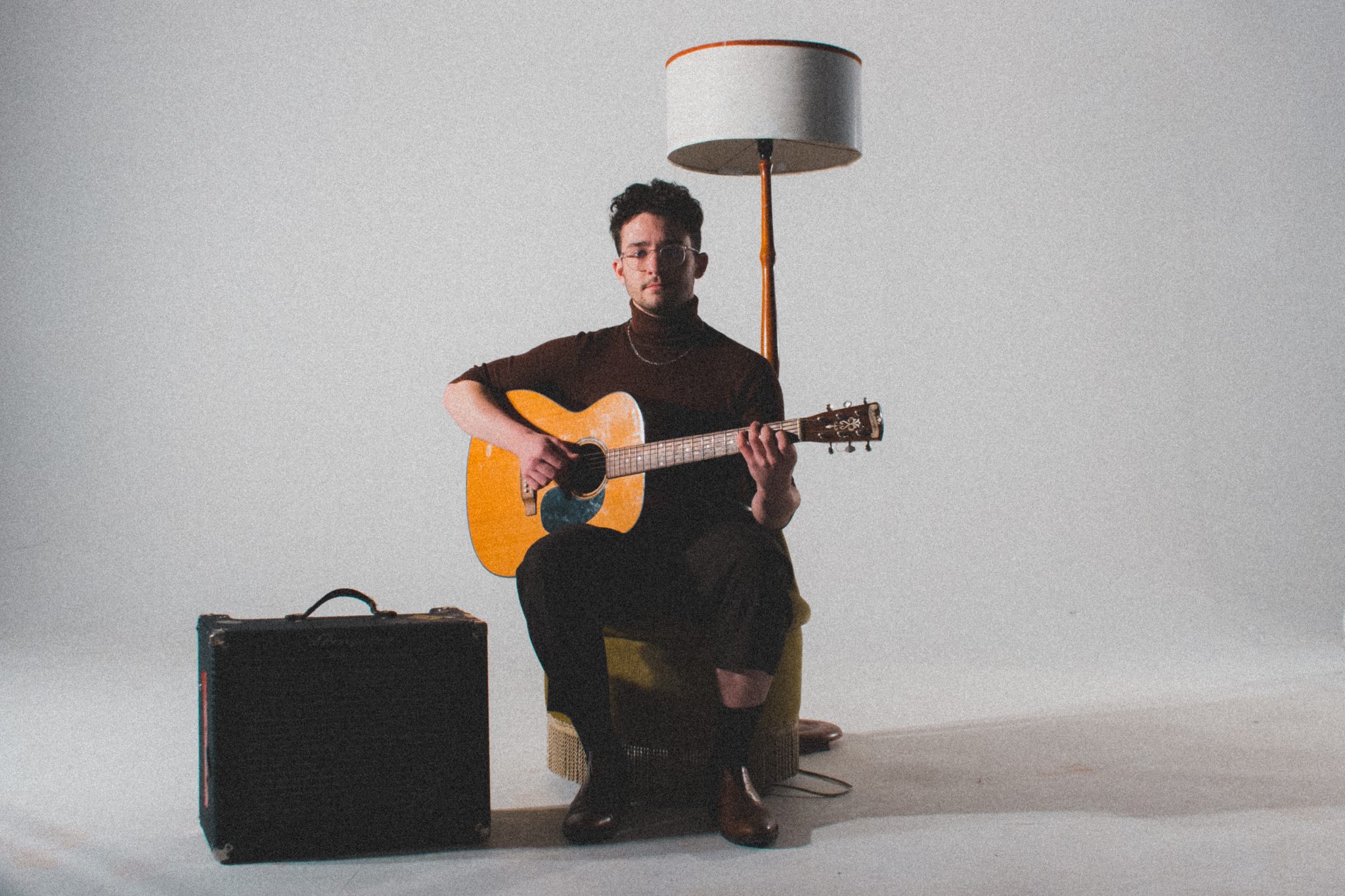 Bailey Judd

Where do we know you from?
You probably know mefrom the film Pick of Destiny playing Jack Black's, rebellious, sacrilegious, ten-year-old self.

In all seriousness though, you may know me from playing in Ella Clair's band, dep-ing on guitar in other bands but most notably from hanging out at the front of the Evelyn bandroom dancing terribly after two pints of Ev Draught.


What do you do with yourself?
I stick my head into all kinds of creative projects, sometimes when it's needed, mostly when it's not. I produce music often, mix projects but mainly write my own music. In iso, my schedule has been to write, walk, cry, sleep very little and social media binge… oh, and call friends occasionally.


What is the best date idea you've ever heard of?
Okay Google: what's the perfect date idea?…​
I'm so bad at planning dates because I just think - let's have a coffee and if there's chemistry in the conversation then that's it. But thinking about it, it's a lot of pressure to have a FIRE conversation on a first date. Maybe finding an activity would take the pressure off and create instant shared experience. Thanks Trouble Juice for helping me reflect on my dating life.


What's your go-to exercise music?
When I exercise, on the rare occasion, the Foo Fighters' 'All My Life' is the ultimate aggressive, pump up song. I'm not a particularly aggressive person but it channels all that pubescent angst.


Thoughts on Elon Musk?
I found his most recent tweet on pronouns to be very unsavoury but I did enjoy memes comparing his newborn's name to the simple pronouns. How ridiculous? On top of that, there's something alienating about him, ya know? The most humanising moment was seeing him smoke a blunt imo.


What's your perfect Sunday?
My perfect Sunday would be going to an overpriced cafe, drinking a double shot almond latte, maybe having some food (something with an absolutely PULVERISED avo) then going to the beach or somewhere sunny with a friend, or my family and enjoying the vitamin D enrichment! My flight to Byron to see my family was cancelled due to lockdown 2.0 so I'm craving a bit of sand and sun!



Bailey Judd's new single 'Black Mould' just dropped yesterday - check it out here
Follow @baileyjuddmusic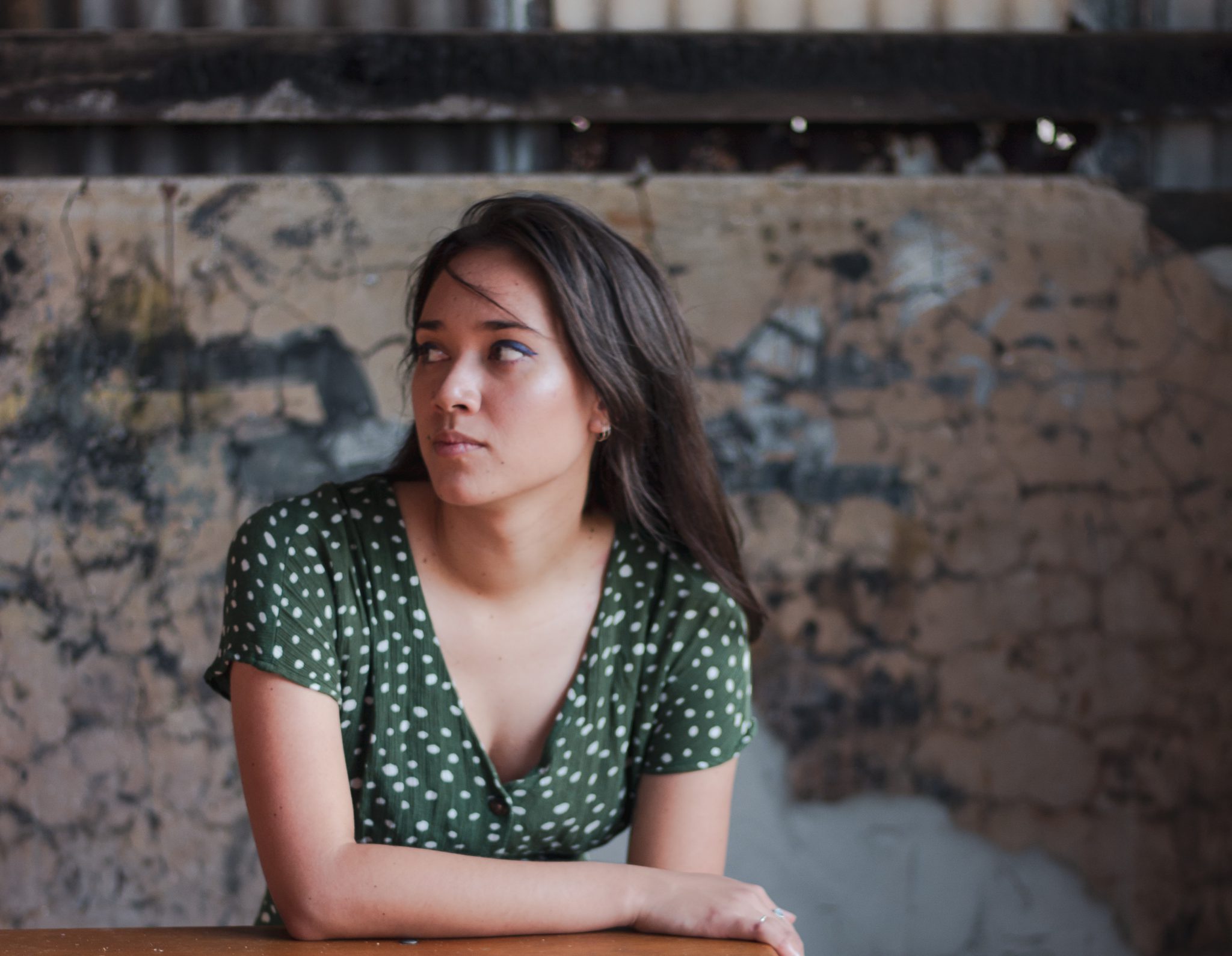 Tahi

Where do we know you from?
Gigging around Sydney last year and supporting bands like Mosquito Coast and Noah Dillon. New single and music video 'Sky Highway' just came out.


What do you do with yourself?
Recently I've been dreaming about adopting a puppy. I make lots of demos and try to song write regularly. It's been a couple weeks since I exercised as part of a regime, I've lost control.


If you had a catchphrase, what would it be?
By definition Tahi means "come together" in Maori.


Do you have any creative processes you can always rely on?
Breakups. Sometimes I will hear a melody spontaneously in my head, like in a car or while I'm dreaming. These are usually the best ones.


All the venues in Australia miraculously open tomorrow, what's the first show you'd love to see? Lineup and location!
Annie Hamilton, Nat Vazer and Pearl The Girl at the Corner.


What's your perfect Sunday?
The permission to be lazy, a bit of writing and guitar, beers at the dog park in perfect weather, receiving an ASOS package, movies in the living room, a vaccination party.



Be sure to check out Tahi's new clip for 'Sky Highway', packed full with jangly guitars,
dreamy vocals and some rock 'n' roll dad action
Follow @tahimusic

Still haven't quite found the one? Stay tuned for more Speed Dating every Saturday arvo.