Regulars / Homebodies
Homebodies -
Staying In with Jack Cherry
I guess lockdown is kinda on its last legs now, but we've still got some more friends we wanted to catch up with so Homebodies ain't going anywhere yet.
Next up is Geelong-based musician, writer and all-round powerhouse Jack Cherry. You might recognise Jack as the snarky vocalist of garage-punk group Vintage Crop - who released their razor-sharp third album Serve To Serve Again earlier this year - but he also fronts weirdo post-punk ensemble Dragnet, runs Weather Vane Records, and most recently, has started his own mail-order music publication Streetview. Currently approaching issue number four, Streetview has seen Jack spending the better part of the year covering much of Melbourne and Geelong's best local music, art and photography in his characteristically incisive manner, and then he delivers the magazine directly to your door. What an absolute treat.

Here's what else Jack has been up to during lockdown.


What are you reading?
I just finished reading The Fallen by Dave Simpson, where he tracks down all the former members of The Fall. It was sort of interesting at first but it honestly got a little strange by the end, he is weirdly devoted to The Fall, to the point where his wife leaves him because he's so wrapped up in writing the book. It kinda put me off the book and even the band a little bit.

What are you watching?
My girlfriend Jess and I started a "Movie Hitlist" where we listed movies that we haven't seen yet and a few that we wanted to watch again and have been slowly ticking films off it. The latest film we watched was Annie Hall, and it was great. We were expecting a straight forward romcom and were pleasantly surprised.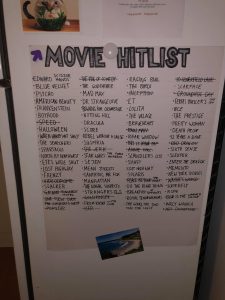 What are you listening to?
I've been really enjoying digging into some Yè-Yè lately, super nice music. I've also been listening to Sarah Vaughan a fair bit, her live album recorded at Mr. Kelly's in Chicago is awesome.


Anything happening in the kitchen?
I set some baking paper on fire in the oven the other day and learned that I panic in emergency situations. It was eye-opening to see how much I freeze under pressure, I just watched the fire grow on the tray in my hand. I did end up getting a burger delivered for lunch though, as a morale booster.

What's keeping you busy?
The main thing keeping me busy is my new little magazine, Streetview. I've been working away at it for about six months now, it's a free mail-order music mag. I conduct all the interviews and type it all up, then print it out and post it to the subscribers. I've got about 90 subscribers now, so I've got my work cut out for me with the next issue.

Anything you're doing differently?
I've been parting my hair to the other side lately, I think it's working for me.

Best ways to support the community at the moment?
Just be friendly, in the music community and in general. It feels like everyone is pretty stressed out, we could all do with some kindness.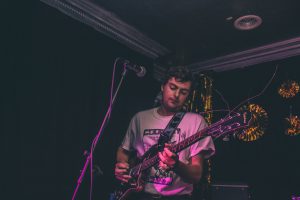 Tune into each of Jack's different projects below, and sign up to
Streetview
by sending your name and address to streetviewmag@gmail.com.