Music / Premieres
Video Premiere:
SLOMO - Fit Right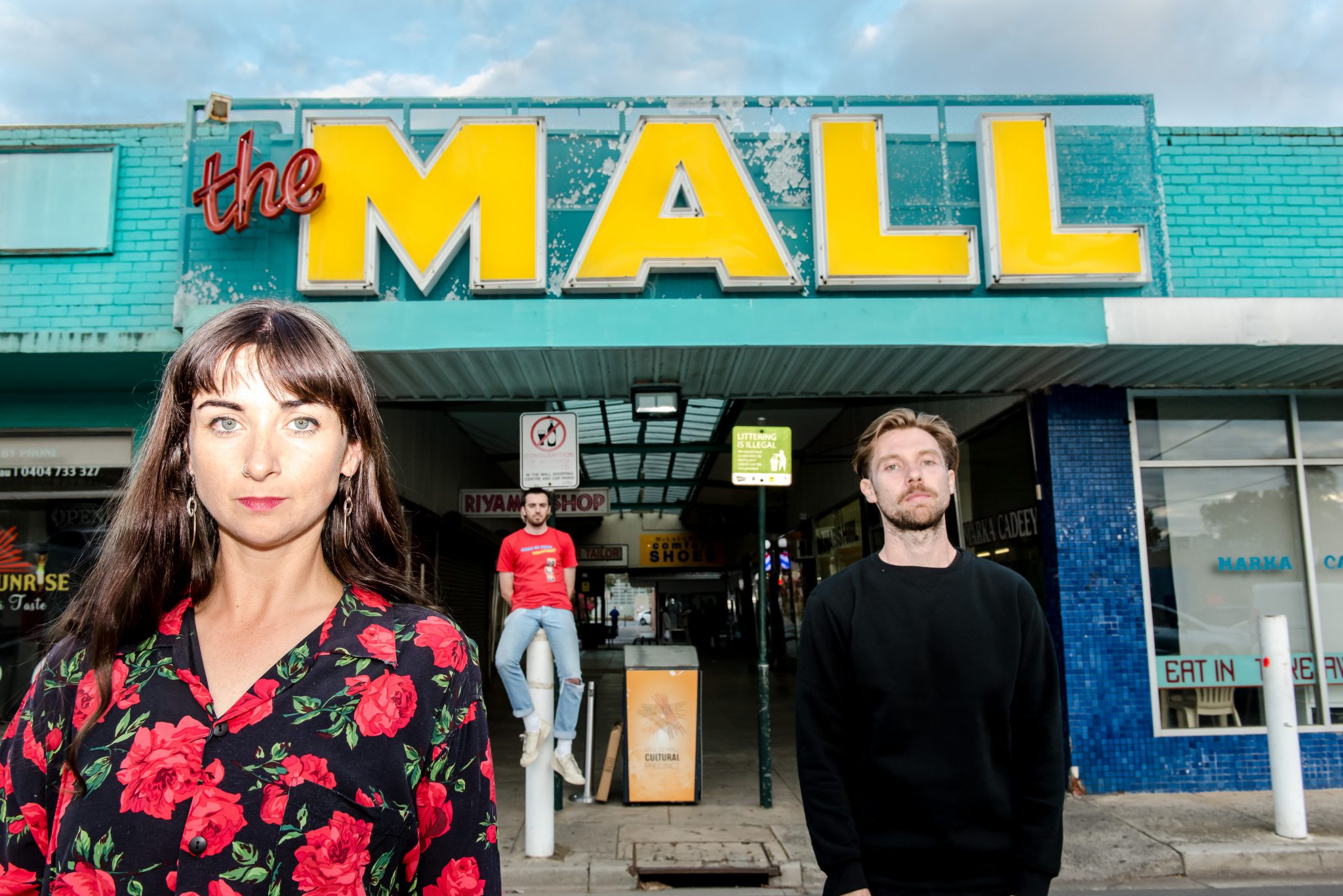 Following the release of 'Fit Right' late last month, the first cut from their forthcoming debut album L - DOPA, today hypnotic post-punk trio SLOMO have shared a brand new clip that transforms the track's woozy atmospherics into a disorientating visual trip.
Like most bands in Melbourne, 2020 was a quiet year for emerging shoegazers SLOMO, especially so after they stormed out of the gates in 2019 with a pair of ethereal and explosive introductory singles. However, it looks like the three-piece are set to make up for lost time, with the announcement late last month that their debut album
L - DOPA
would be dropping on February 19th alongside the release of 'Fit Right', a re-energised dose of their shapeshifting post-punk.
Instantly mesmerising but equally volatile, 'Fit Right' opens into a swirl of hazy guitar interplay atop a sturdy groove, before expanding further as Jem King's crystalline vocals emerge to float dreamily through the soundscape. While the band's performance appears delicate and serene at first, there's an uneasy sense of turbulence that begins to bubble beneath the track as the layers continually amount, to finally erupt as the guitars turn fiery and the trio charge into an agitated chanted chorus before riding 'Fit Right' out.
Created by the band with help from live projectionist
Fan Club President
, the new clip manages to feel just as restless and dizzying as the track. Capturing the band washed in disorientating visuals as they perform together at the Cactus Room in Thornbury, the clip seems to embody both the euphoria and unease of the current state of live performance. Fittingly, the band explain "we filmed 'Fit Right' the day before lockdown at Cactus Room… it was so nice to just come together and have a laugh amongst all the stress of the world at the time."
L - DOPA
is out everywhere this Friday, February 19th - head to
Bandcamp
to pre-order the album on 12" vinyl. SLOMO will be launching
L - DOPA
on Saturday March 6th at The Old Bar, joined by Baptism of Uzi and Winternationale.