Music / Features
Reckless -
A chat with David Forcier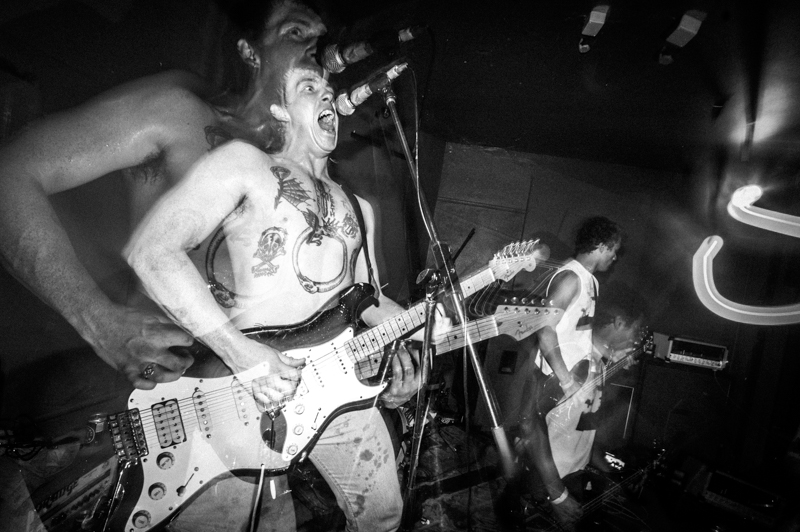 Between his commitments as the drummer of local garage-punk group CIVIC, David Forcier has spent his past five years in Australia loyally documenting the going-ons within our underground music scenes from behind the camera. Released earlier this month, his efforts have resulted in the second edition of Reckless, a book compiling photographs taken from 2016 to 2019 that serves as a visceral and unfiltered snapshot into these communities.
Described as "an intimate and truthful display of the underground Australian punk scene and the artists that perform within it", Reckless manages to capture the instantaneous and joyous chaos of underground punk shows, while simultaneously feeling like a relic of a time that we may not experience again in the near future. The real kicker is that even while the book is being launched this weekend by emerging publishing house MOM to a semi-restricted Melbourne, David is now stuck in his hometown in Canada, dealing with COVID-19 border closures and residency hurdles.

We had a chat with David to dig into how and why the second edition of Reckless came together.
TJ: Hey David, how's it going? For the unacquainted, want to tell us a bit about yourself?

DF: Hey! I'm doing alright! I'm French Canadian and lived in Melbourne for five years. I take photos and have been documenting everything in my periphery since the mid 2000s, I play drums in the band CIVIC and am currently back in Canada trying to work out an immigration nightmare to get back to my home.

How did Reckless begin? What inspired the project?

I guess you could say it started as soon as I relocated to Melbourne; admittedly, I didn't necessarily have a book in mind from the start and just knew that I was capturing important moments in time. As simple as it sounds, I think being able to look back and realise how much everything around you can change in a short period ended up being the accidental inspiration behind it. Maybe it's easy to think of that in terms of looking back on the "good ol days" with the way things currently are but I think I see it more as just how things change with the passing of time for better or worse and we can all adapt and keep moving in a forward motion.

You've mentioned you're originally from Canada and felt like a bit of an outsider as you were immersing yourself in the Melbourne music scene. How important was that specific time and place for Reckless to come together? Could you have created something similar if you were in another city?


At the time that I moved to Melbourne I didn't know anyone and probably used my camera as a bit of a crutch for that. It most definitely allowed for me to step outside my comfort zone and go to places that I may not have on my own or even be as aggressive with my photo taking as I have been. So although I technically could have been doing the same thing in any city, the way it all worked it self out wouldn't have. There was also just so many new music projects starting at the same time that others were ending so I always had something new to be interested in which is fairly unique to Melbourne because it has such a massive music community.


| | |
| --- | --- |
What do you find to be the most interesting elements of a live show (the performers, the crowd, the venue, the actual sound etc)? How does that change between attending as a punter or performing?

It definitely varies from genre to genre and maybe this will sound like a stock answer but the energy in a room can make a shit PA not matter, make a less than perfect performance not matter or the venue itself not really matter. I'd even go as far as saying that you could remove all those things and still end up seeing something that you will remember for the rest of your life given the right circumstances. I remember at some point with CIVIC playing some random house party at like 4am in Carlton and every single one of those things were so shit and it being completely insane and memorable, we still reference it years after the fact and have footage kicking around somewhere. 

How important do you think documentation is, especially when it comes to underground art?

It can be hard to really know when you are in a moment in time that's really special and that can change extremely quickly as we've all seen in 2020. It honestly would have been such a shame for me to not have such a vivid memory of events of the last five years through all the photos I've taken. Theres only a handful of people documenting the "underground punk scene" in Melbourne and maybe it'll only actually be appreciated in a decade when its all gone or pushed even further north in the same way people talk about St-Kilda. For the time being though, I like to look at it like as a way to pay attention to what's around you and to know we are all making some sort of progress in a more immediate way and not rehashing the same ideas over and over again in music or any aspect of underground art.

Do you feel like making music/performing live and photography comes from the same part of your brain? Or do they feel quite separate from each?

They most definitely have some of the same aspects to them. Because of the nature of photography there is this inherit immediacy to it which you can definitely experience with creativity in writing or performing in music, so I'm sure our brain's process those things in a similar spot. Now that you mention it after having just edited down a huge backlog of photos for the book and also having not long ago finishing recording the new CIVIC record, they can feel very similar. For better or worse I have a habit of being a bit pedantic when it comes to the details of a big projects and these two felt pretty similar in that regard.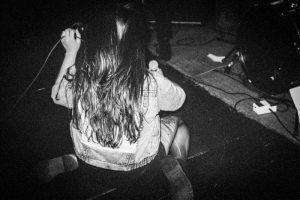 Reckless is being published through MOM Publishing, an emerging Melbourne publisher, and comes alongside a compilation album curated by a long list of local bands and artists. Is it weird releasing this from Canada? How important to you is that this is seen by people in Australia?

I wasn't planing on leaving Australia when I was forced to so I guess my heart is still there at the moment so it just feels completely natural for it to be released where it is. It definitely has been invaluable having Oscar from MOM taking care of pretty much everything on this one and it probably would have either taken much longer or maybe never even come out without him on board. I think at the forefront of it all people are a part of this book or at least had it in they're own back yard will likely appreciate it the most but that's not to say people from Canada or anywhere else won't or can't buy it anyway and just cop the shipping.


Are you getting a chance to attend/photograph Canadian shows or is everything still on pause for the moment? Any idea if you'll be able to get back to Melbourne any time soon?

As I write this, I'm in what seems like eternal lockdown and the province I'm in has been in a state of emergency for well over a month so I couldn't even tell you when live music will resume here if I tried. In all honesty, I have been enjoying the break from it all a little bit. I've been able to make peace with it all though and mostly trying to just be happy with what's in front of me and taking advantage of the time with my family and being fairly wholesome for the first time in a very long time. As for Melbourne, if I could hop on a plane tomorrow I probably would but I'm just trying to play things by ear and hope that things start to shape up on a global scale in the coming months. So whichever comes first, border restrictions lifting or my permanent residency kicking in will be the deciding factor in that.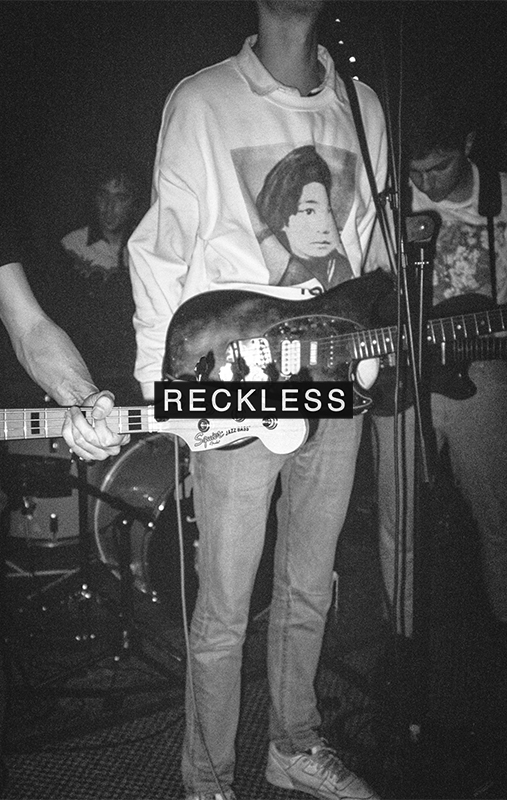 Reckless
is being launched this Sunday February 21st, at
Lulu's
in Thornbury, where the photobook will be available to purchase. Accompanying the photobook is a compilation album curated by a list of artists featured in
Reckless
, which you can listen to
here
.