Music / Premieres
Premiere:
Blonde Revolver - Lipstick and Leather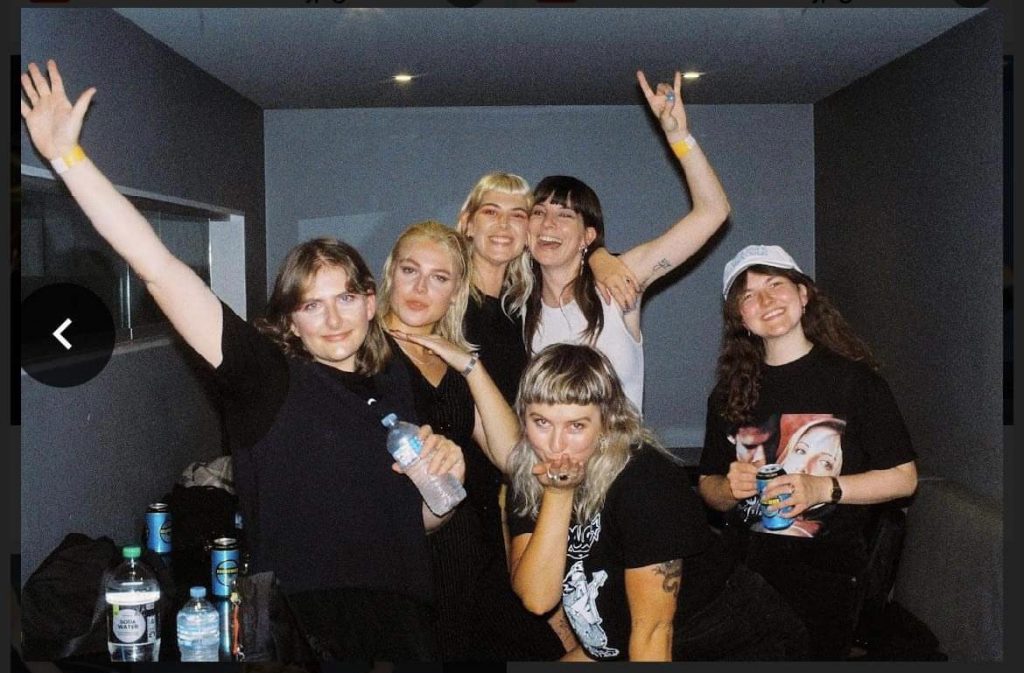 Alongside the announcement of their debut album, today we've got the pleasure of sharing 'Lipstick and Leather' from Melbourne/Naarm punk-rock heavyhitters Blonde Revolver, a self-described "single babe anthem" that adds a new dose of glitz and glamour to their supercharged sound.
Following on from the release of 'The List' back in September, Blonde Revolver are back today with 'Lipstick and Leather'. While 'The List' was a natural follow-on from the sound of the band's self-titled EP with its furious energy and grinding pace, 'Lipstick and Leather' showcases a bit more of the band's personality as the six-piece gear up to reveal their long-awaited debut album early next year.

From the get-go, 'Lipstick and Leather' is instantly more playful than anything we've heard from Blonde Revolver before. There's an audible bounce in the band's step as they race along, while bright synth lines zap alongside the usual burning guitars; even vocalist Zoe Mulcahy's signature bark seems a little lighter this time around, tinged with power-pop charisma as it bounces across the track. That's until the band thunder into a searing chorus and hit their stride, sending 'Lipstick and Leather' into a gallop with a stack of charged hooks and roaring guitar work to ride the track to a close.

Speaking about the song (and its forthcoming video clip), Zoe shares, "'Lipstick and Leather' was originally intended as a single babe anthem written at the end of 2021. It covered the intensities of steamy date nights I had over summer last year. While the Hot Femme Summer mentality of the song still holds true for me, after filming the video clip I can't help but think about my revolvers and how much fun we had filming and fucking around on camera whenever we play it live now. I guess the song has evolved to mean even more to me than I originally thought it would. I hope whoever listens to it has as much fun as we did making it."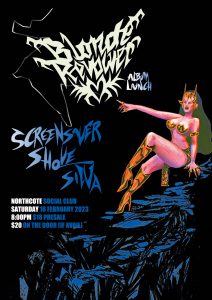 'Lipstick and Leather' is out in all the usual places today. Blonde Revolver's forthcoming debut album
Good Girls Go To Heaven, Bad Girls Go Everywhere
is available to pre-order now from
blonderevolver.bandcamp.com
, ahead of its release on Friday February 2nd via
Rack Off Records
.
Blonde Revolver will be launching the album at the Northcote Social Club on Saturday February 18th with Screensaver, SHOVE and Silva - grab a ticket
here
.