Music / Premieres
Premiere:
JIM ALXNDR - Portal
We have the great privilege of premiering Portal, the hooky-as-hell new 3-track EP from Boston-based, Gold Coast via Melbourne export JIM ALXNDR, and his first with US label Keats//Collective.
Since establishing the JIM ALXNDR alias, producer and multi-instrumentalist James Vincent has been operating as somewhat of a musical chameleon - releasing an array of music ranging from synth drenched funk jams, silky beat tapes, the odd
neo-classical odyssey
and production for the likes of Citizen Kay and Dylan Joel. With
Portal
however, it immediately feels as if JIM ALXNDR is honing in on an all-encompassing, distinctive flare - and it's really exciting.
Portal
is just over ten minutes of super hooky alternative RnB, with nods to 70s style funk and modern jazz, that feels like a natural step forward for JIM ALXNDR, whilst skilfully maintaining the exciting unpredictability of his previous outputs. Within the Keats//Collective's intimidatingly good back catalogue of eclectic production,
Portal
more than holds its own and is an exciting indication on where JIM ALXNDR could be driving this thing.
I can not stress enough how many bloody good hooks there are too. I keep checking at the end of each song to see if there's more.
We got in touch with JIM ALXNDR to tell us a little about what's behind the EP, the honing-in-on-that-sound journey and whether he'll be back here any time soon.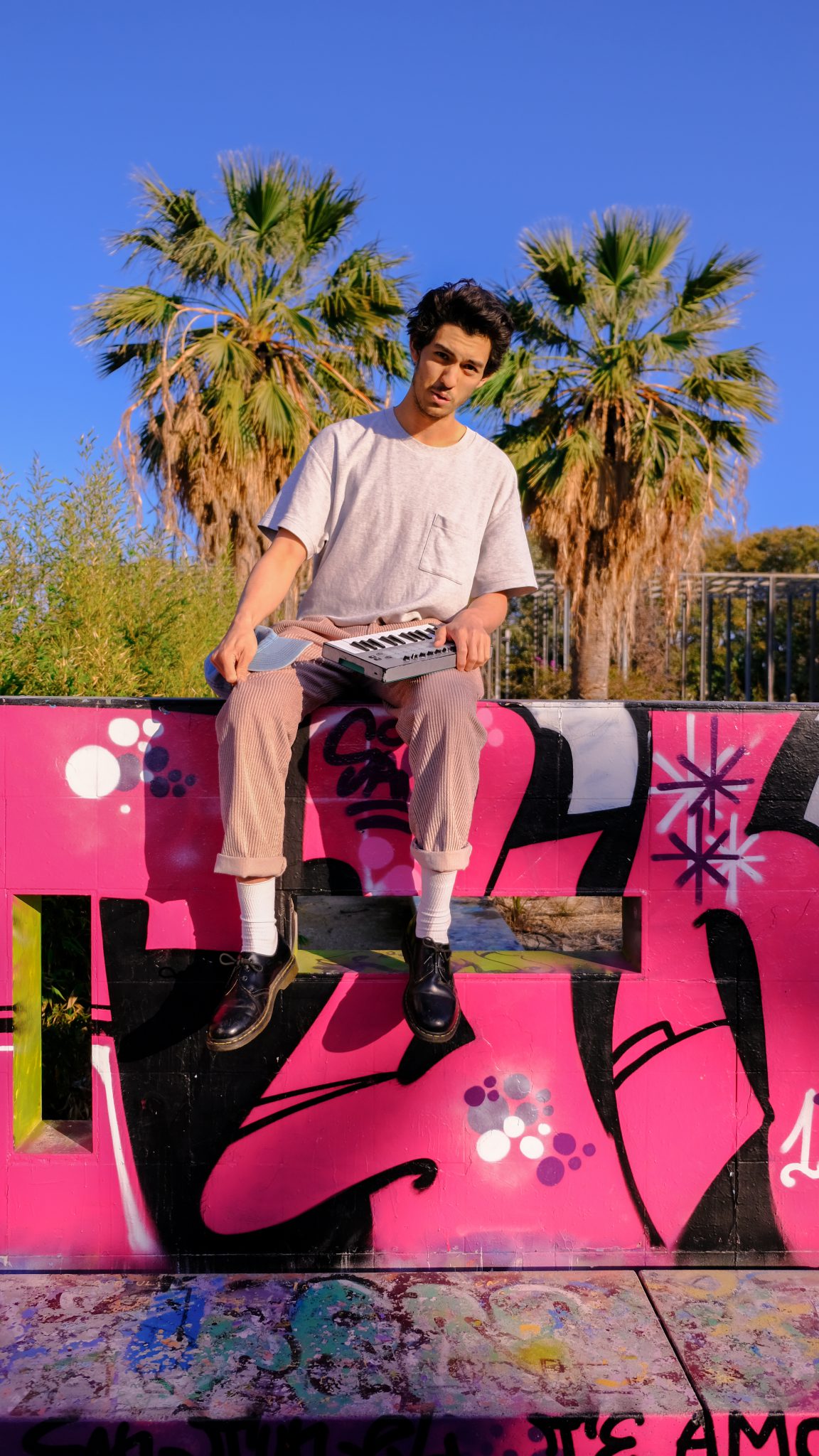 TJ: Congrats on the new EP! Tell us a little about what's behind it.

JA: Thanks man! I think this is the first conscious step I've taken in the direction of trying to define my sound concisely. Coming off the back of a pretty broad range of styles in my last couple of releases (beats, and then orchestral music) I felt like I needed to concentrate on one area of my musical palette for a little while, and put that period of my life into a little package – so I guess that's what this EP is.

This one feels like you've really nailed the sound you've been working towards. Was it difficult trying to capture that?

I think that the process in trying to 'find my sound' was (and I guess still is) a long one, especially coming from a wide range of styles growing up. I feel like for a while I've been musically confused, because I'm interested in a lot of different music (eg. John Farnham, Herbie Hancock and Arca all exist on my 'Bangers' playlist on Spotify) and also a lot of different ways of expressing myself musically, but I think this EP represents me finding a way to bring all of these different expressions into one place. Trying to capture my sound in itself wasn't too difficult, but being able to let go of being insecure/unsure about what my sound is was difficult.

The instrumentation and musicianship on this thing also says a lot about who you want to be as a musician and what inspires you. Was that a tricky task to get right?

I think that once I felt confident that I was expressing my own sound, I let my instinct lead the way in terms of the decisions about production. Exploring lead to a lot of the creative decisions on the EP that I'm happy with; for example, 'Convo' started because I decided to buy a guitar and only learn it in alternate tunings (I think the one I used for that track was Eb-G-Eb-F-Bb-D). I think that broadly – yes, it was a tricky task to get right because I needed to get to a place where insecurity didn't get in the way of making decisions but once I was there, I just followed my ear basically.

This is also your first release through US based label 'Keats Collective'. How'd that relationship come about?

A teacher of mine from back home actually showed me Keats Collective a couple of years ago. It was interesting, because in our lessons we were kind of trying to understand the history of music and where things came from (listening/studying things like James Brown and Kraftwerk etc), and one day he was basically like 'check out this fresh music, you'll like it'. I was expecting some old school jams (as that's what we were checking out at the time), but what came out was some of the coolest music I'd heard in my life at that point. About two years later whilst I was living in Spain, I was procrastinating and came across the Keats Bandcamp and spotted an email address, so I sent an email with a demo for fun. To my surprise, about 3 weeks later they hit me back and said they were interested in releasing the EP with me and I guess the rest is history.

Since we last spoke, you've been pretty busy. Talk us through what you've been up to.

Well, for the first half of this year I studied in Spain, which was a great vibe and a great time for me to really start to concentrate on the JIM ALXNDR stuff. Recently I've been back in the States working on the next few releases for JIM ALXNDR as well as finishing off an EP for my other project – 'Lorelai'. I think at this point, I'm trying to make as much music as I can possibly make whilst I'm not caught up in studying or moving around too much.

What have you got in store for the rest of 2018? Will we be seeing a JIM ALXNDR set back home before the end of the year?

I make so much music that people never actually hear, and I feel like I'm in a place as an artist where I feel comfortable sharing some of that with more and more people, so the rest of 2018 definitely has a few more JIM ALXNDR releases in store (which is hopefully exciting news). Unfortunately I can't come back to Aus until next year cause of visa stuff (boo) but when I'm back in town, I'll definitely make the most of the Aussie scene (cause it's full of seriously amazing stuff).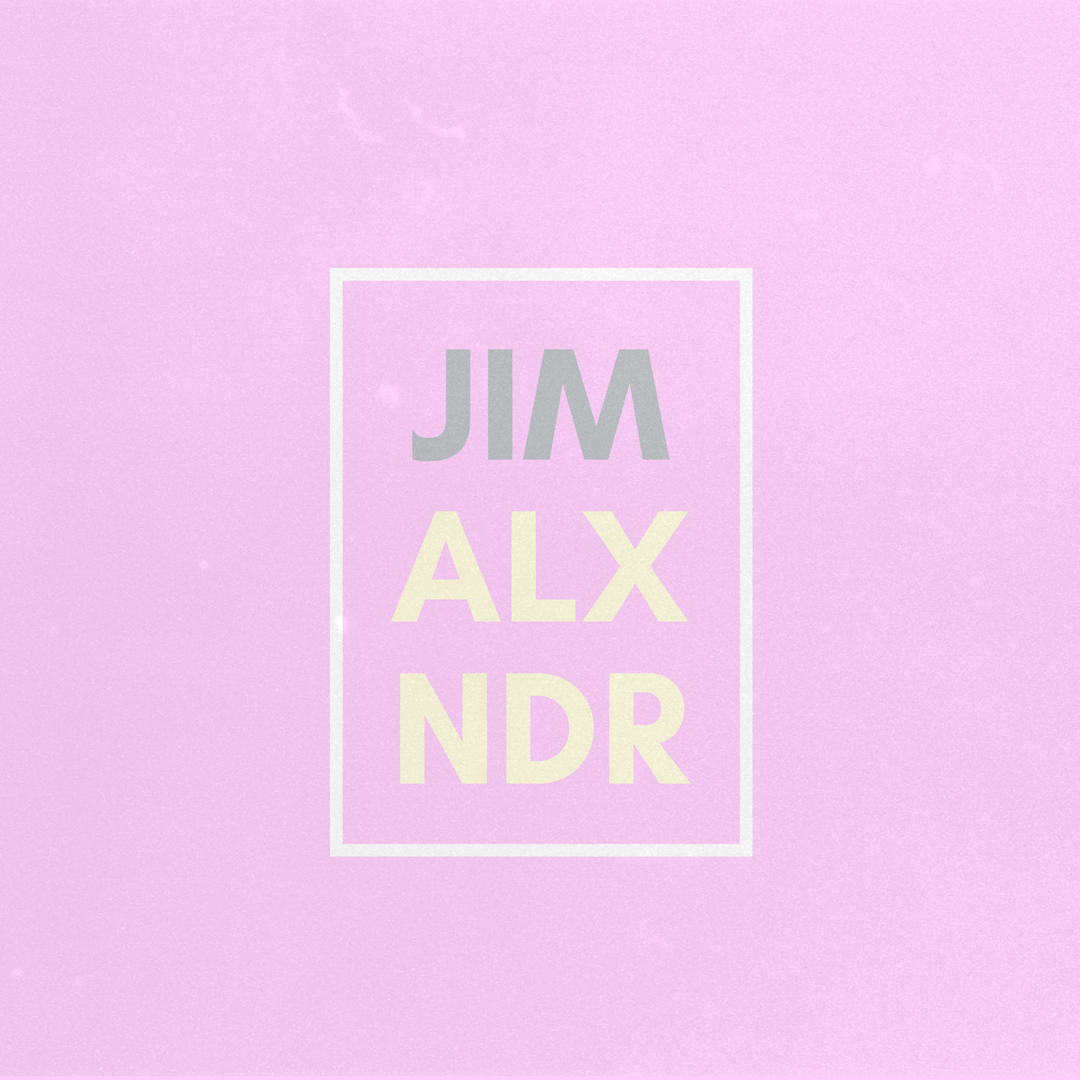 Check out 'Portal' above, and follow JIM ALXNDR over on Facebook to keep an ear on all he has planned for the rest of the year.